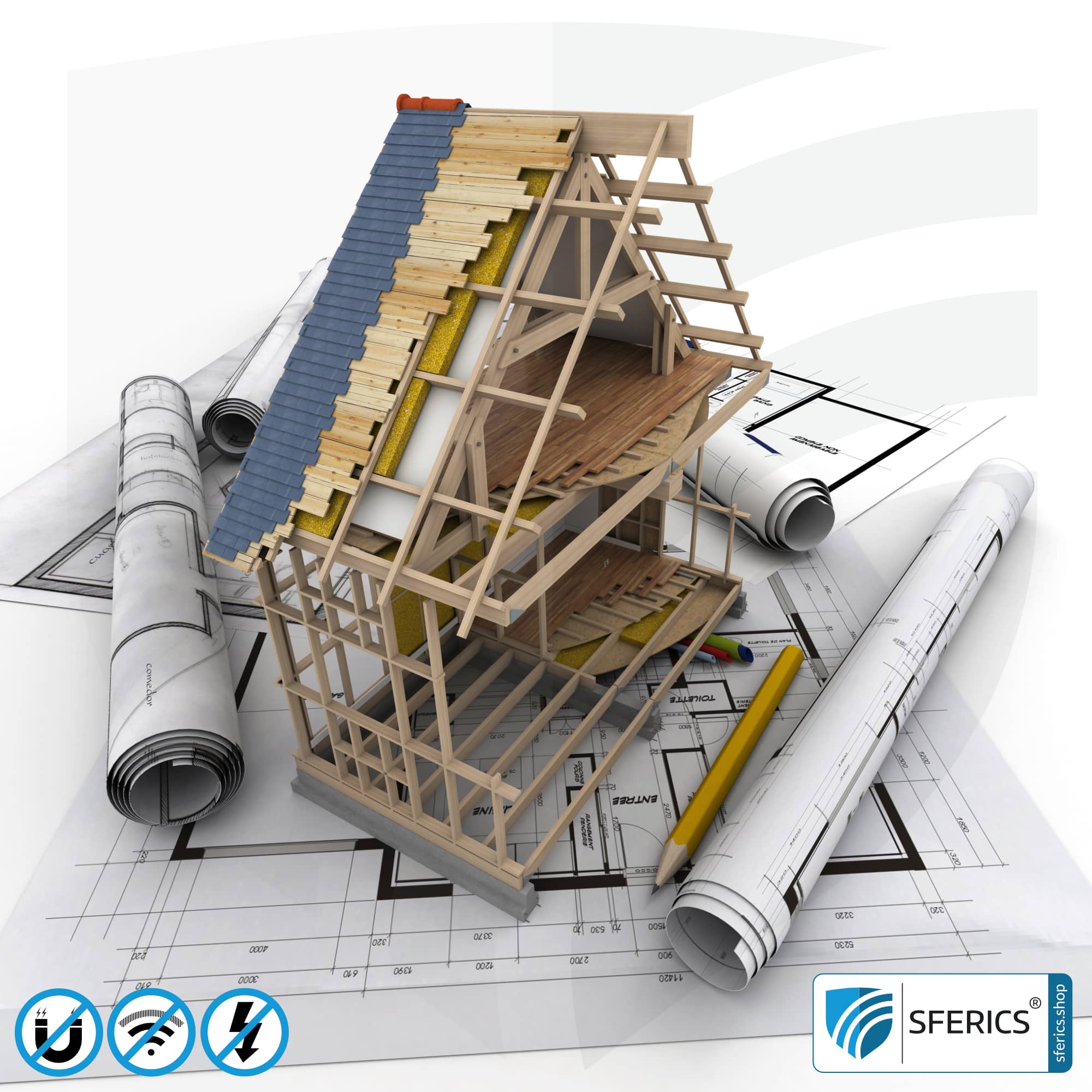 Building biological / geobiological assessment to find possible causes!
With PROnatur24's geobiological assessment, you will receive detailed information regarding your current living/sleeping situation in relation to invading fault zones (electrosmogElectrosmog is a colloquial term for all emissions from electric, magnetic, and electromagnetic fields. More from the current and mobile radiation, natural environmental influences).
Furthermore, we will test you (if needed) with EAV analyses on existing irritations (geopathyA geopathy is a type of allergy or irritation when the body enters contact with a fault zone and vibrations. More check, comparable to an allergy testing) from contact with materials and interferenceInterference describes the superposition of two or more waves based on the principle of superposition - therefore the addition of their individual amplitudes. More fields.
Only a professional determination of the real situation of the building can give accurate information regarding existing environmental factors and interference fields, as well as further shieldingShielding is the protection from the effects of external fault zones and environmental influences (on a person's health most of the time). More action to be taken. Otherwise, there is a high chance of making mistakes with the shielding, causing unnecessary and higher costs.
Another big reason to opt for this unique analysis is the preparation of a detailed protocol. This ensure that a before and after can be determined. In any case, it should be possible to perform a check on the shielding and renovation at any time with relatively simple tools.
Scope of a building biology (geobiological) assessment
Analysis of immission by electric and magnetic fields NF (AC: domestic current, traction current / DC: photovoltaic)
Analysis of the immission by electromagnetic high-frequency fields HF (radio load by mobile radio, DECT, WLAN, LTE, Powerline PLC, 5G, …)
Analysis of the sleeping situation bed (materials: frame, slatted frame, mattress, head pad and blanket)
Analysis of the natural fault zones in the environment (natural radiationNatural radiation is a collective term for all of the types of the Earth's natural faults zones. Natural radiations are generally physical phenomena. More, water veinsWater veins are essential for providing the ground and plant world with nutrients. Simply put, without water veins, we would not have any vegetation (see deserts). More, faults…)
Examination of the existing lamps and light frequencyFrequency is the number of occurrences of a repeating event per unit of time. It is a physical measurement that is important for describing periodic processes, such as vibrations. More (flickering, color spectrum, proportion of blue light)
Geopathy: Analysis of the stress on the body with bioelectrical measuring methods (if necessary)
A geobiological assessment incl. consultation normally lasts 2 to 3 hours, but the person concerned needs to be informed comprehensively. In a family, both adults should always be present and potentially the children/teenagers. That is the only way that everyone can be equally informed for the final decision of possible further steps.
Alternatively, you can use our request form for a building biological assessment.
Planning a geobiological assessment
Request
We perform each geobiological assessment in detail and diligently, and this takes time. In order to turn your request into an analysis as quickly as possible, we ask you to take the following times or journeys (from AT- 6922 Wolfurt) into account:
< 60 minute drive: Monday – Friday, from 18:00
> 60 minute drive: Saturday, from 10:00
Use the Google Maps Route Planner to calculate the time need to drive to your home.