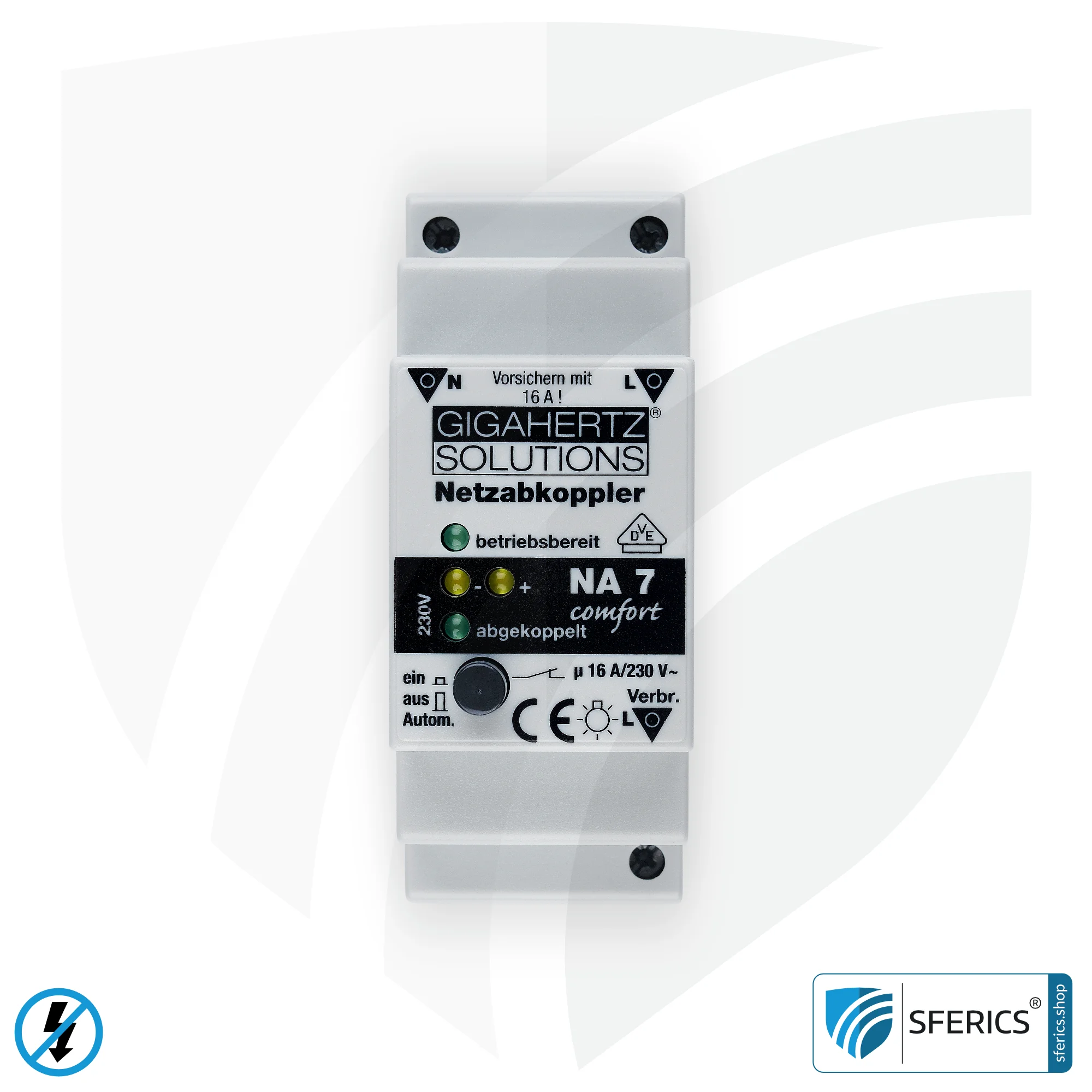 Demand switch NA7 comfort with LED tester and x21 mains filter. This is probably the best-selling GIGAHERTZ mains isolator with the VDE mark and 16 A load capacity
Reliable function also with rotary dimmers, fluorescent and energy-saving lamps, halogen spotlights and devices with start-up electronics such as vacuum cleaners, etc.
Orientation lights in light switches and baby night lights also work when they are disconnected.
Reverse polarity and overvoltage protection.
LED display for the switching status "disconnected".
VDE mark
That is how the GIGAHERTZ NA7 comfort demand switch works
The line supply produces magnetic and electric alternating fields. While the magnetic fields "disappear" when the consumer is switched off, the electric fields remain in the whole power supply system. This is where the mains decoupler comes in: it is installed into the fuse box and automatically separates the circuit it is intended for from the network as soon as the last consumer is switched off. As soon as a consumer is turned back on, the mains decoupler recognizes this and automatically turns the supply voltage back on without any delay. You do not notice the mains decoupler in day-to-day life.
Technical details about the GIGAHERTZ NA7 comfort
Nominal voltage / load capacity: 16 A, 230 VAC / – 10%, 2300 wattThe watt (W) is the unit of power that it used to determine output. More incandescent lamp load.
Mechanical service life of the relay: approx. 15,000,000 switching cycles.
1-pole disconnection: for optimal personal protection and minimal residual ripple.
Residual ripple: <2 mV / <4 mV / <8 mV (nominal / typical / maximum).
Monitoring voltage: Building biologically compatible low-current direct voltage (max. 8 mA / 230 VDC).
Safety: Overvoltage-proof according to IEC 1000-4-4 (burst) and IEC 1000-4-5 (surge) Clearances and creepage distances according to EN 600065 / VDE0860 are maintained.
Housing: DIN rail mounting according to DIN-EN 50 022 for the house fuse box, 35 mm = 2 PE.
Warranty: two years.
Scope of delivery: mains decoupler, mains filter x21, system indicator light, detailed operating instructions.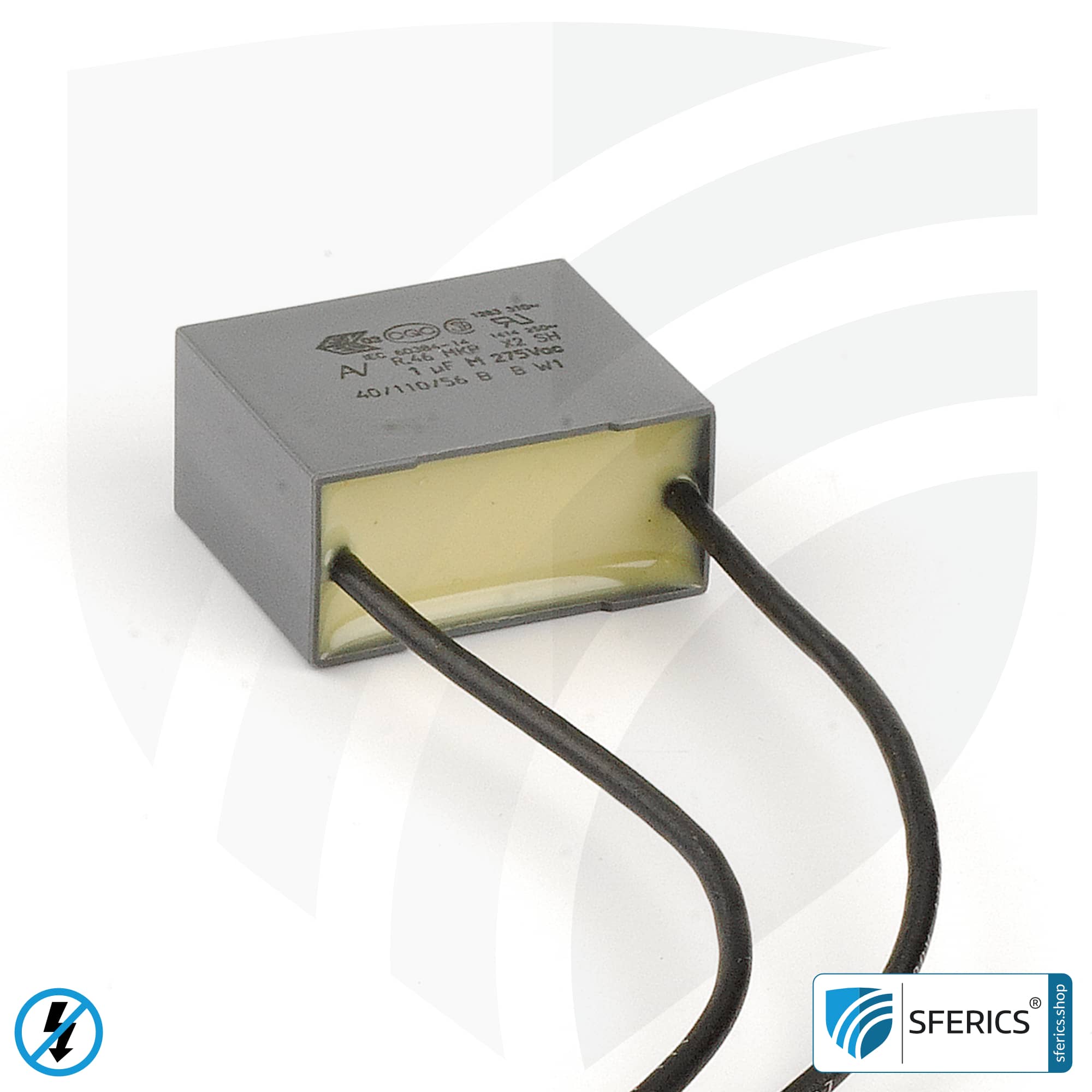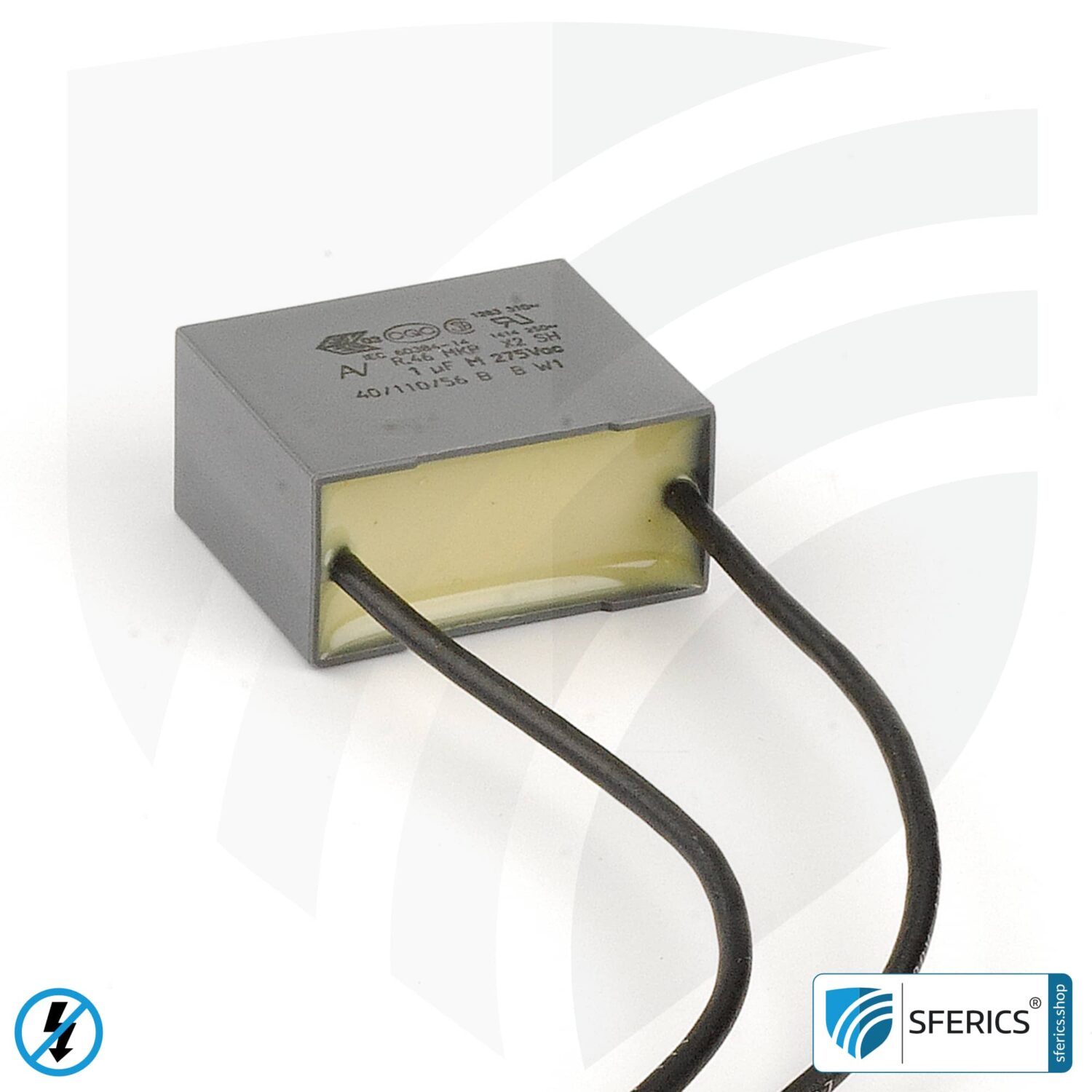 x21 mains filter for dirty electricity – this demand switch's feature
Installing the provided x21 mains filter with the demand switch strongly lowers the stress caused by dirty electricity.
The mains filter dampens voltage peaks from the power supply ("dirty power"), improves the EMV properties of mains decouplers and increases their switch stability.
This is an additional measure to improve the quality of the network through the circuit being protected by the mains decoupler, which is effective regardless of the make and switch status of the mains decoupler.
Normally, you would need many individual plugs, one per socket. However, by installing the filter to the demand switch, the whole connected circuit is filtered. A reduction to under 50 GS makes a difference, but getting to under 25 GS units is ideal.
LED control lights to easily check the demand switch
The provided LED control light helps you comfortably check that things are switched off in the room. This stays plugged in a visible for the whole day. If the LED lights up, the mains decoupler has switched the circuit off. If the "Light OFF" display still shows, a permanent consumer on the same circuit is stopping it from switching off.
Scope of delivery of the demand switch NA7 comfort
mains decoupler
mains filter x21
system indicator light
detailed operating instructions
Documentation for the demand switch (.pdf)
Download manual