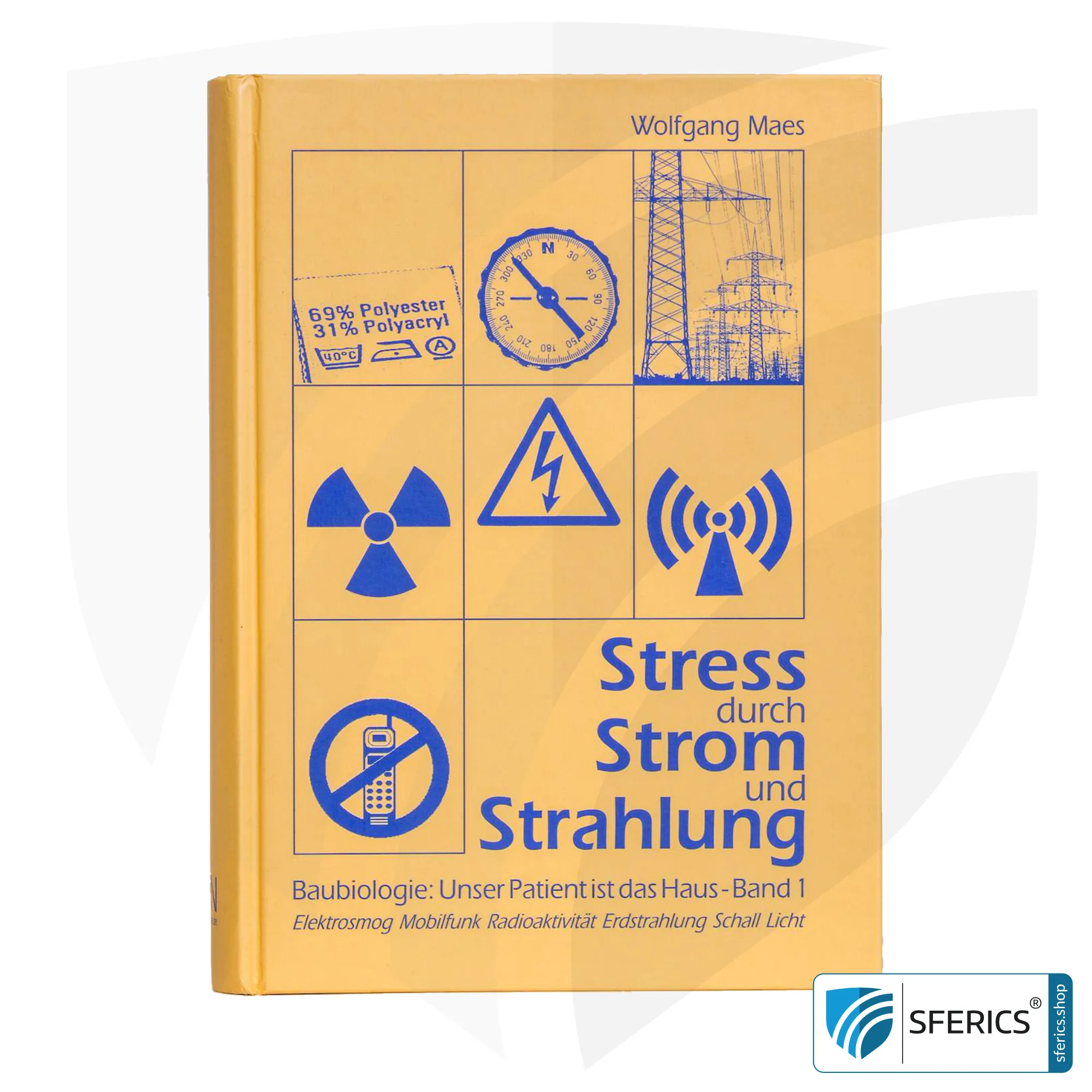 Stress from electricity and radiation: building biology: our patient is the house – Volume 1. Electrosmog, mobile communications, radioactivity, natural radiation, sound, light. Hardcover by Wolfgang Maes.
Wolfgang Maes reports on the experiences after more than 10,000 building biology house examinations, sleeping area examinations and workplace examinations, which he and his partners and employees have carried out in 30 years, mostly in cooperation with doctors. The book is a guide and a red thread for practicing and prospective building biologists, but especially for all interested laypeople who live, work and – what is most important – want to sleep, relax and regenerate in healthy houses.
The updated standard work: How do electricity and radiation affect our well-being in the house?
6th updated edition May 2013, 1100 pages, 300 of them brand new, with sturdy hardcover binding.
Additions to the textbook on building biology
Wolfgang Maes always provides practical and easy-to-understand information: about electric and magnetic fields from electrical installations and electricity consumers, about the electromagnetic radiation of mobile phones, cell phones, cordless phones, baby monitors, computer, internet and smart technologies, radio, TV and other transmitters , about electrostatics and magnetostatics as a result of synthetics and steel, about radioactivity and radon from building materials and the ground, about geological fault zones, about sound waves from infra to ultrasound and vibrations and about light from light bulbs to energy-saving lamps.
He gives tips for measuring and remediating homemade environmental risks and presents everyday, touching case studies. He offers many practical ways to reduce stress, which is urgently needed, provides information about scientific research results, comments on the latest regulations and limit values, lets critical experts from all over the world have their say and has his own opinion based on experience.
Prof. Dr. Anton Schneider writes in the foreword: "Exciting, interesting, helpful and instructive, also humorous and provocative from the first to the last page. Millions could be healed or protected from disease simply by applying building biology findings. The excuse of ignorance can no longer be used to justify inaction. An informative, readable, engaging and startling factual report!"
The 1,100-page work is also ideal as a reference work due to the detailed index.
Additions to the reference book "STRESS THROUGH CURRENT AND RADIATION".
(Exclusively provided for download by IBN)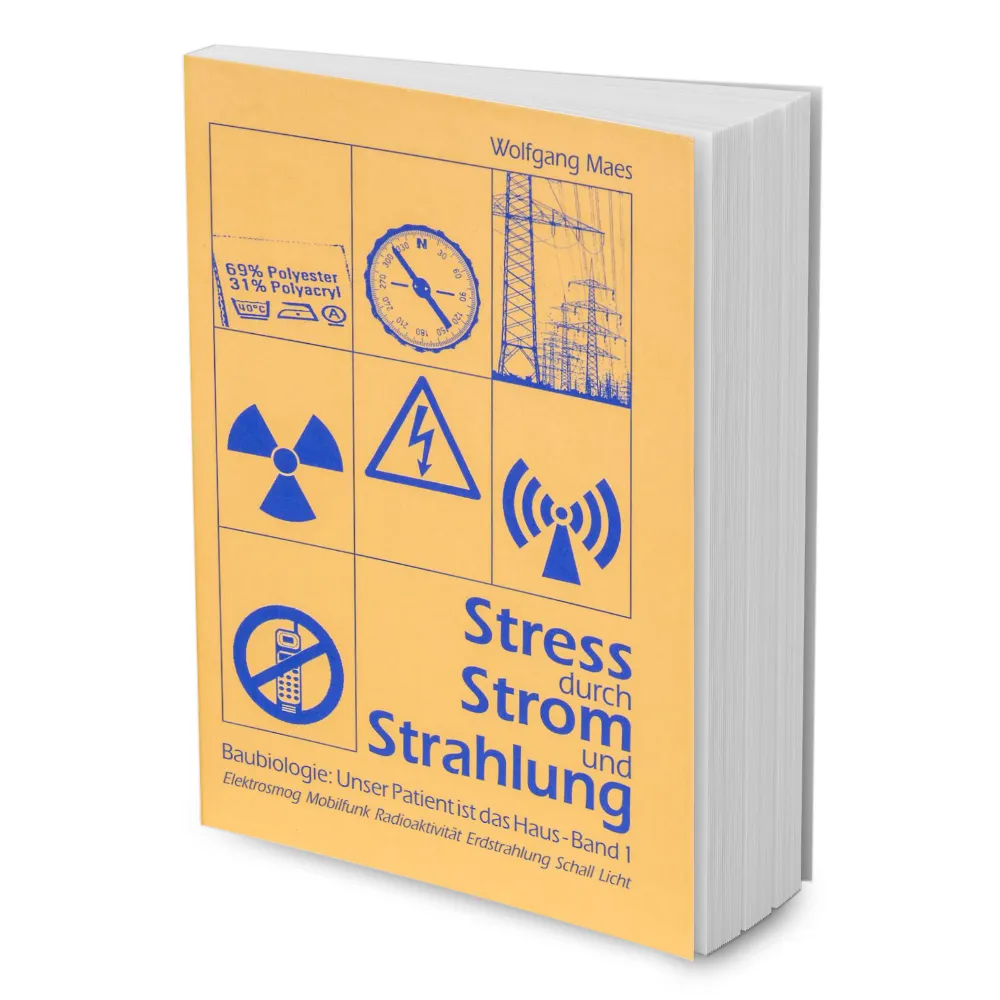 Book additions to "Stress due to electricity and radiation" – Part A
Additions to: ElectrosmogElectrosmog is a colloquial term for all emissions from electric, magnetic, and electromagnetic fields. More, fields, waves radiation…
(standard column A)
2013-2018
139 pages
Author: Wolfgang Maes
Published by the Institute for Building Biology + Sustainability IBN
Download e-book for free (german)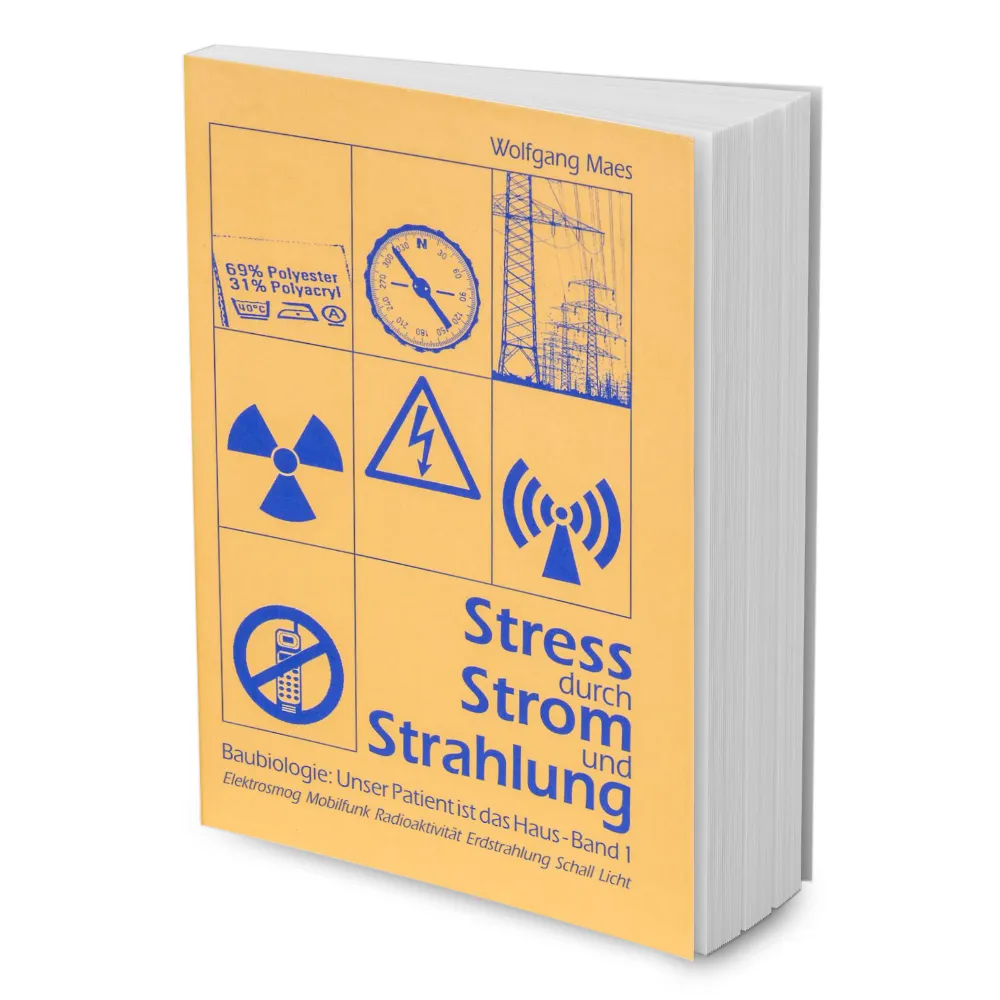 Book additions to "Stress due to electricity and radiation" – Part B + C
Additions to: Toxins in the home, indoor climate, fungi, bacteria
(standard column B and C)
2000-2018
156 pages
Author: Wolfgang Maes
Published by the Institute for Building Biology + Sustainability IBN
Download e-book for free (german)