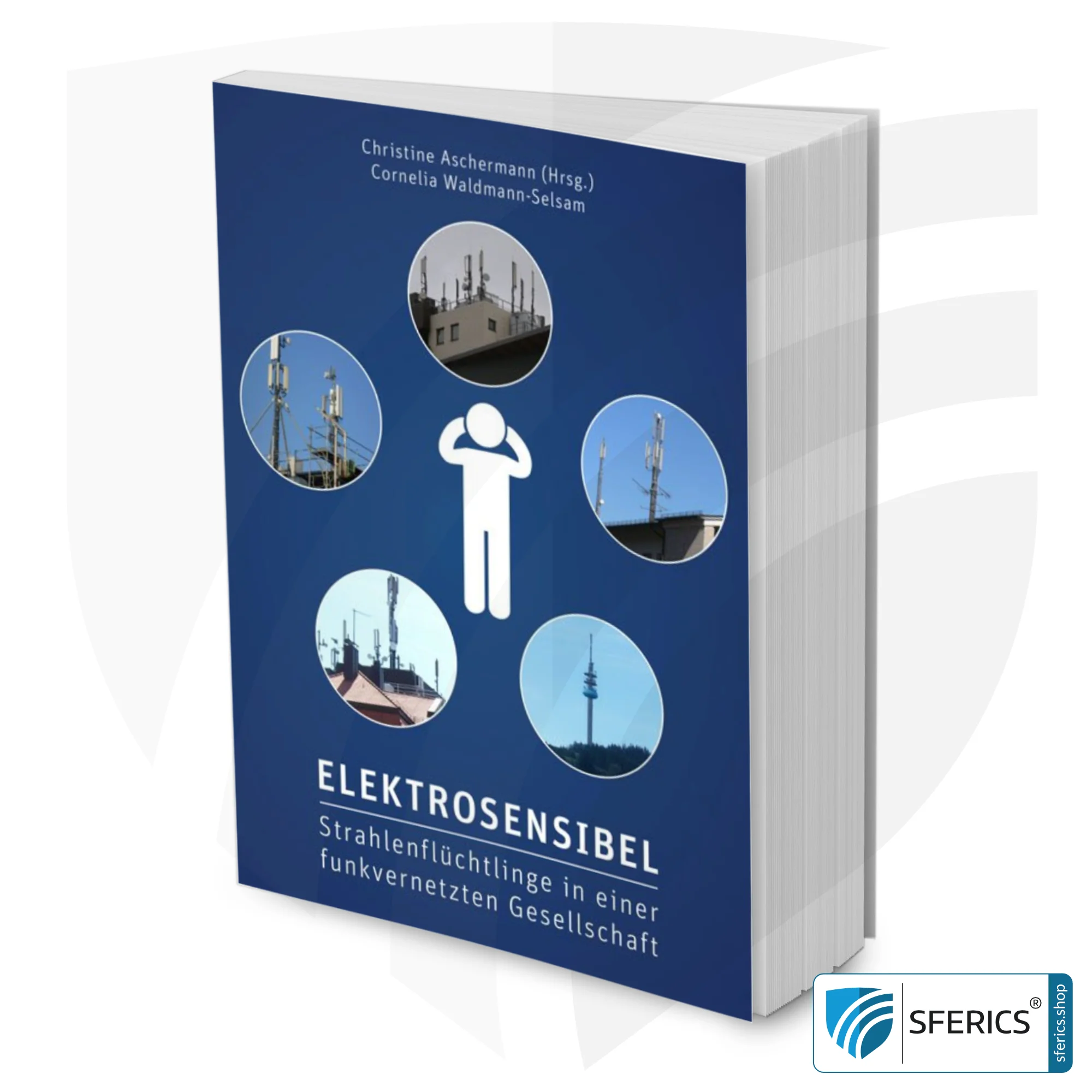 Electrosensitive. Radiation escapees in a radio networked society. Enlightening paperback on the subject of EHS (electrosensitivity) by Dr. Christine Aschermann and Dr. Cornelia Waldmann Selsam.
People who suffer from radiation from mobile phones, WLAN, transmission masts or household electricity: how do they live, how do they protect themselves? Electrosensitivity can affect anyone, including technology enthusiasts. The doctors Aschermann and Waldmann-Selsam provide impressive case studies.
In addition, Aschermann provides information about the long-known dangers of electromagnetic radiation, about remedial measures, about the background to why radio technology has prevailed worldwide despite the evidence of pathogenic effects, and she points out worrying consequences now and in the near future.
About the authors of the paperback
Dr. Christine Aschermann
After medical studies, further training as a neurologist and psychotherapist, working in a psychosomatic clinic and in her own practice. Since 1975 active in health and environmental policy organisations, from 1999 onwards on the subject of mobile radio. Author of several specialist articles. She lives in the Allgäu.
Dr. Cornelia Waldmann-Selsam
Following her medical studies, she worked in various special fields and received further training in environmental medicine. In 2004, co-initiator of the Bamberg Appeal against mobile phone base stations. Several specialist articles. She is married, mother of two daughters and lives in Bamberg.