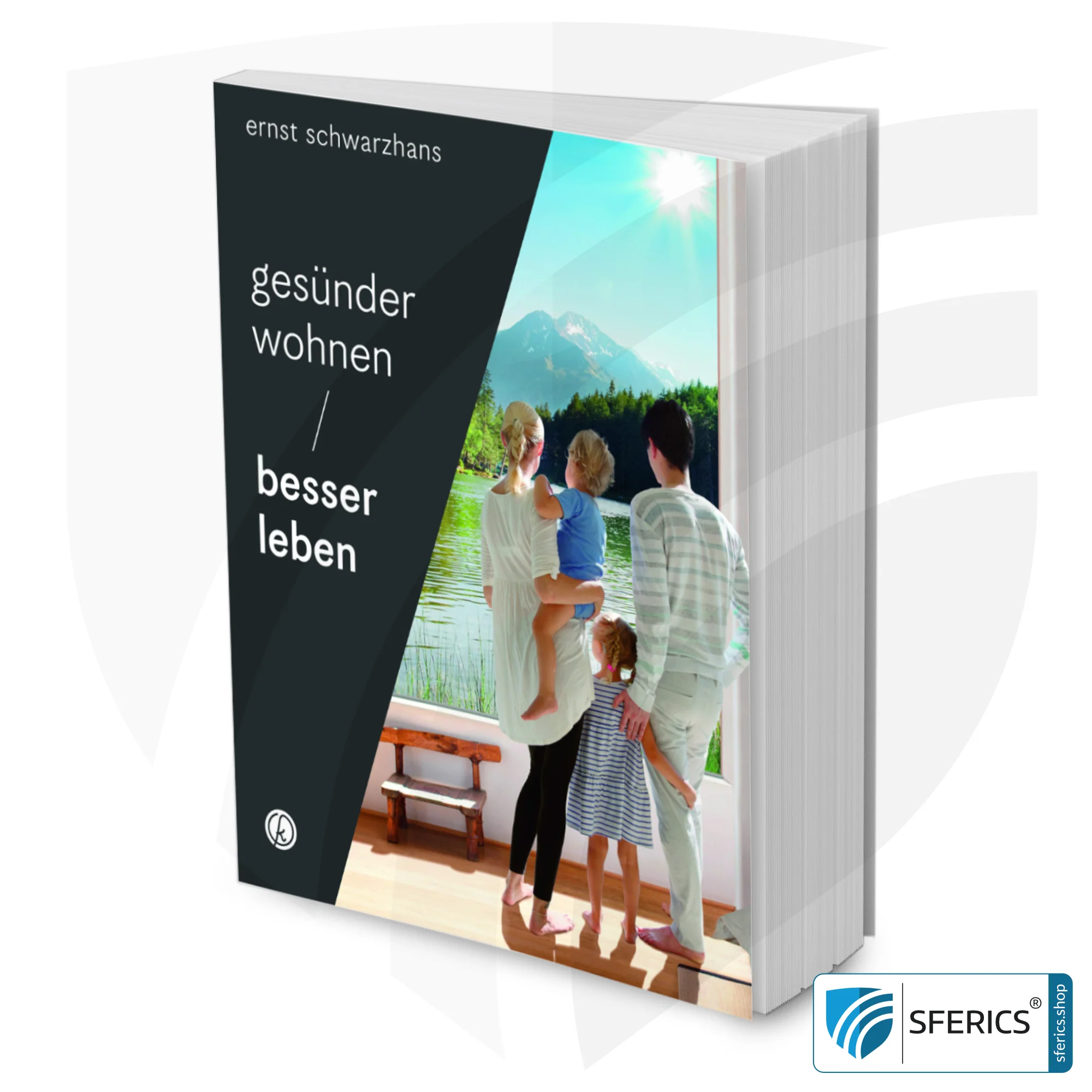 Live healthier – live better. Setting up in the 21st century: How to protect yourself from harmful influences. A recommendable reference book with numerous practical examples by Ernst Schwarzhans.
Healthy living. What is that? We still pay far too little attention to where, how and from what we build our apartment, our house. The geobiologist Ernst Schwarzhans explains in his book how much the floor plan, the construction and the building materials used have an influence on our well-being and our health.
From pollutants, electrosmog and fine dust in your own home
As a construction and furnishing consultant, he has many years of experience with the effects of pollution from plastic coverings and home textiles, but also electrosmogElectrosmog is a colloquial term for all emissions from electric, magnetic, and electromagnetic fields. More, fine dust and chemical residues in our organism. Because: Your own four walls can make you ill. The author shows how old knowledge uses new methods to protect your own four walls against stress so that our home becomes a healthy home.
About the author
Ernst Schwarzhans is an interior decorator in AT-Bludenz. In addition to the topics of light, color and energy, he uses his knowledge to advise on the interior design of apartments, houses and hotels and works as a sleep consultant for the Academy for Radiation Protection.
Auszüge aus dem Fachbuch