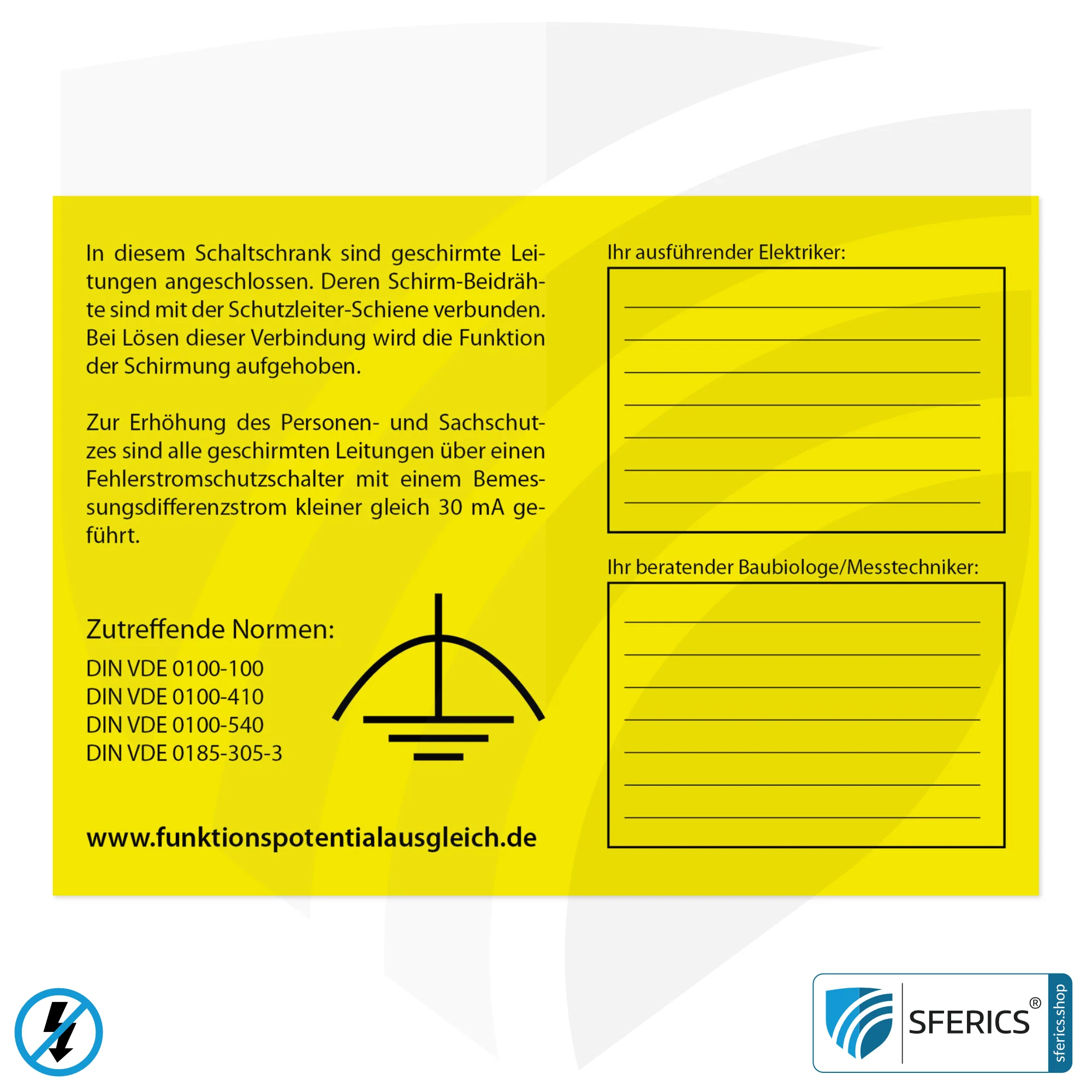 FEB labeling for functional potential equalization. Quality assurance when installing shielded electrical cables, shielded installation boxes and/or shielded electrically conductive surfaces. Available in "Self-Adhesive Label" and "Digital to Print".
This labeling serves as information and quality assurance for the existing shieldingShielding is the protection from the effects of external fault zones and environmental influences (on a person's health most of the time). More installation for subsequent electricians and technicians. This FEB note is an optional way to keep this essential information available and to mark the affected circuits.
Further information on functional equipotential bonding in building biology practice
Imprint on the marking for functional equipotential bonding (german)
Shielded cables and/or electrically conductive wall surfaces are connected in this switch cabinet. The shielding wires of the cables and the connection of the wall surfaces are connected to the protective conductor bar. If this connection is loosened, the function of the shielding is lost.

To increase personal and property protection, all shielded cables and wall surfaces are routed via a residual current circuit breaker with a rated differential current of ≤ 30 mA.
Documentation on building biology electrical installations (.pdf)
Details on building biology electrical installations
Electrical installations textbook (german)