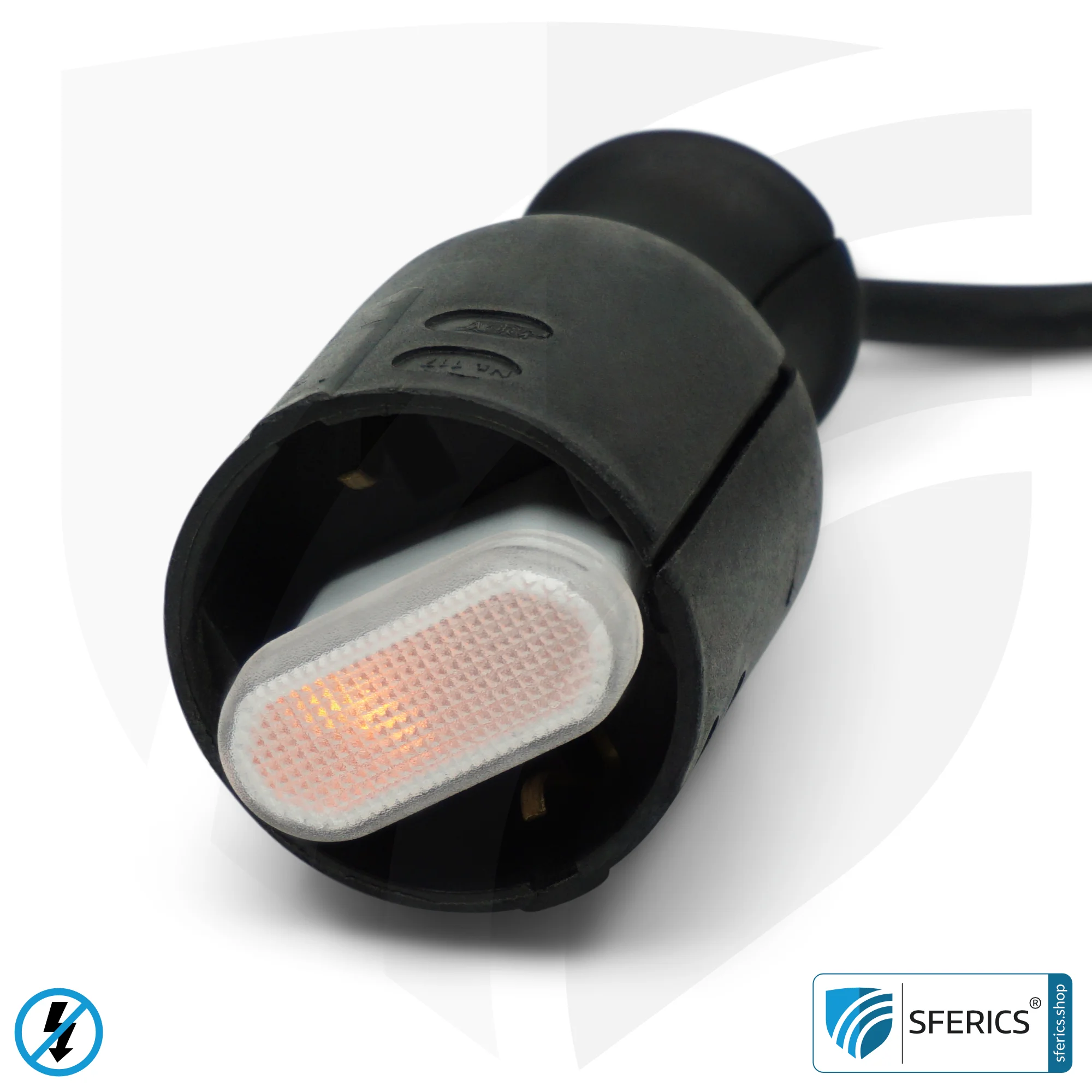 LED lamp for easy control of the circuit shutdown using the demand switch or master switch
​This LED control lamp is used to control and monitor the function in a monitored circuit by our series of demand switches. Installation is possible by simply plugging it into any Schuko socket.
Control lamp for monitoring the mains disconnection switch function.
Simple installation by plugging into conventional shock-proof sockets in the monitored circuit.
Flat design
The LED control lamp indicates the respective switching status of the demand switch by illuminating orange/red when the mains voltage 230VAC (alternating voltage) is switched on during the operation of loads.
The signal light goes out when the 200V DC (test DC voltage) is applied to the circuit, the demand switch is disconnected and all loads are switched off.
Up to 3 LED control lamps can be operated per circuit without disturbing the function of the demand switch.
Documentation (.pdf)
Technical data sheet