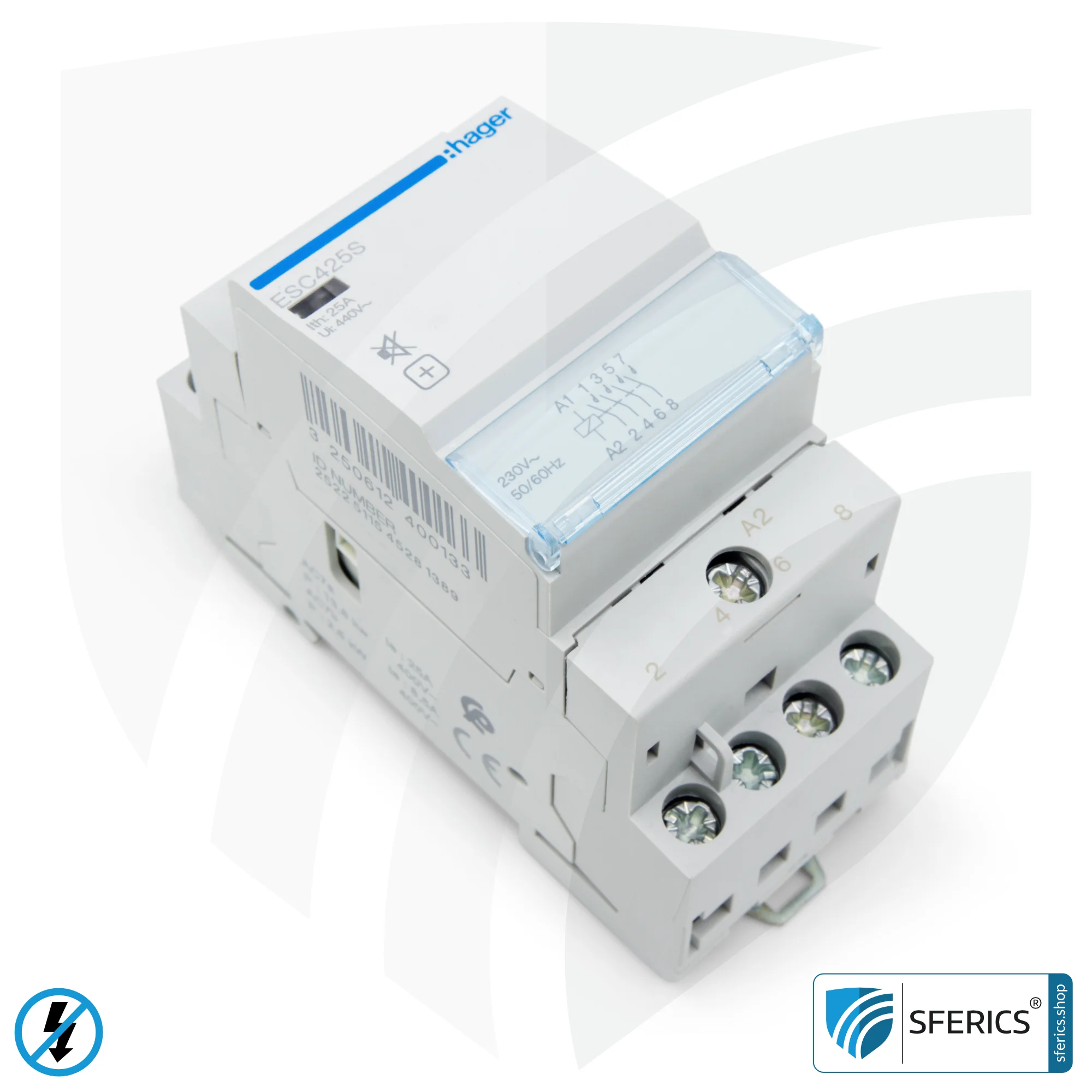 The auxiliary relay ESC 425S is an extension of our master switch series. This expands the performance and compatibility of the NA 16-1P Funk field disconnection switch with 3~ phase end consumers.
Our master switch series convinces on many levels with functionality, options and diverse applications. However, there is the issue of 3~ phase end devices such as the electric stove, which cannot be controlled by the NA 16-1P radio mains switch. Or if you want to switch off several circuits at the same time. These are special requirements which require an extension of the NA 16-1P radio mains switch with this auxiliary relay.
This auxiliary relay ESC 425S also enables the NA 16-1P Funk field disconnect switch to switch these loads, i.e. applications with 3~ phases (400 V). The auxiliary relay is installed next to the mains decoupler in the power distribution box and controlled by its output.
MASTER SWITCH SERIES
Overview of the range and parts of our master switch series
Documentation (.pdf)
Details and scheme
Product data sheet