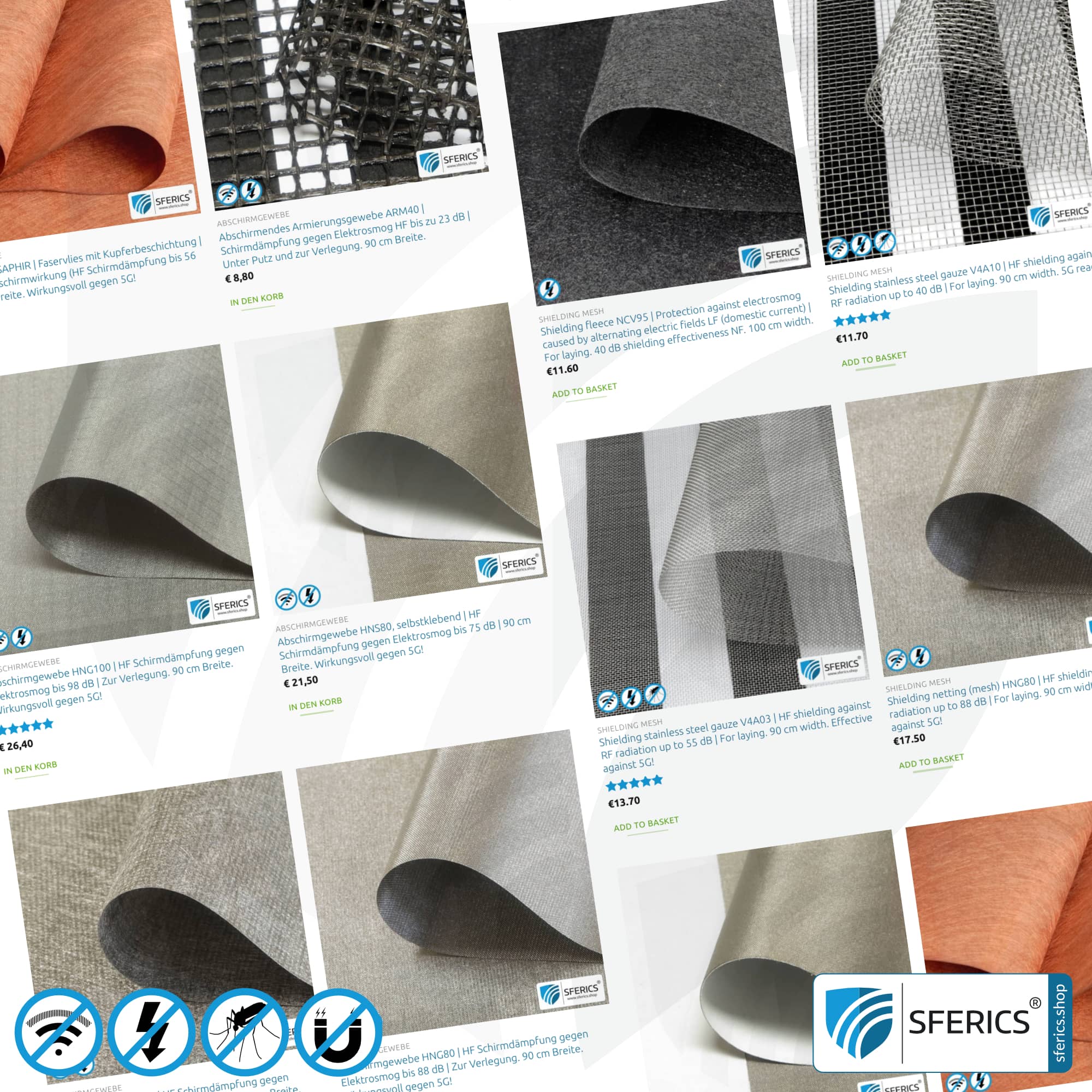 PRODUCT SAMPLES OF SHIELDING MATERIALS TO ASSIST IN DECISIONS
A service of SFERICS® is the FREE product sample of our shieldingShielding is the protection from the effects of external fault zones and environmental influences (on a person's health most of the time). More materials "Shielding fabric" and "Shielding fabric". The requested sample has a sufficient size of up to 10 x 10 cm and gives you a first feeling for the shielding material and its processability. This is ideal for carrying out preliminary material tests such as adhesion to the substrate, bonding or sewing.Our test samples are too small for a screening test. See our info box below for more information.
Note on own shielding effectiveness measurements
Please remember to fill out the order form completely INCLUDING your phone number. And please also use the comments field on the checkout page for questions about the selected product.Prior to dispatch, we will contact you by telephone if necessary to guarantee the qualified or suitable use of the requested product samples for the planned shielding project and to answer any questions about the shielding material or shielding fabric.
Up to 3 free material samples are possible, we only charge a postage fee of € 3,10. From 4 pieces we charge 50 cents postage per sample, also for the first 3 test samples.
SHIELDING MESH
SHIELDING WALLPAPER
SHIELDING FABRIC
SHIELDING FILM