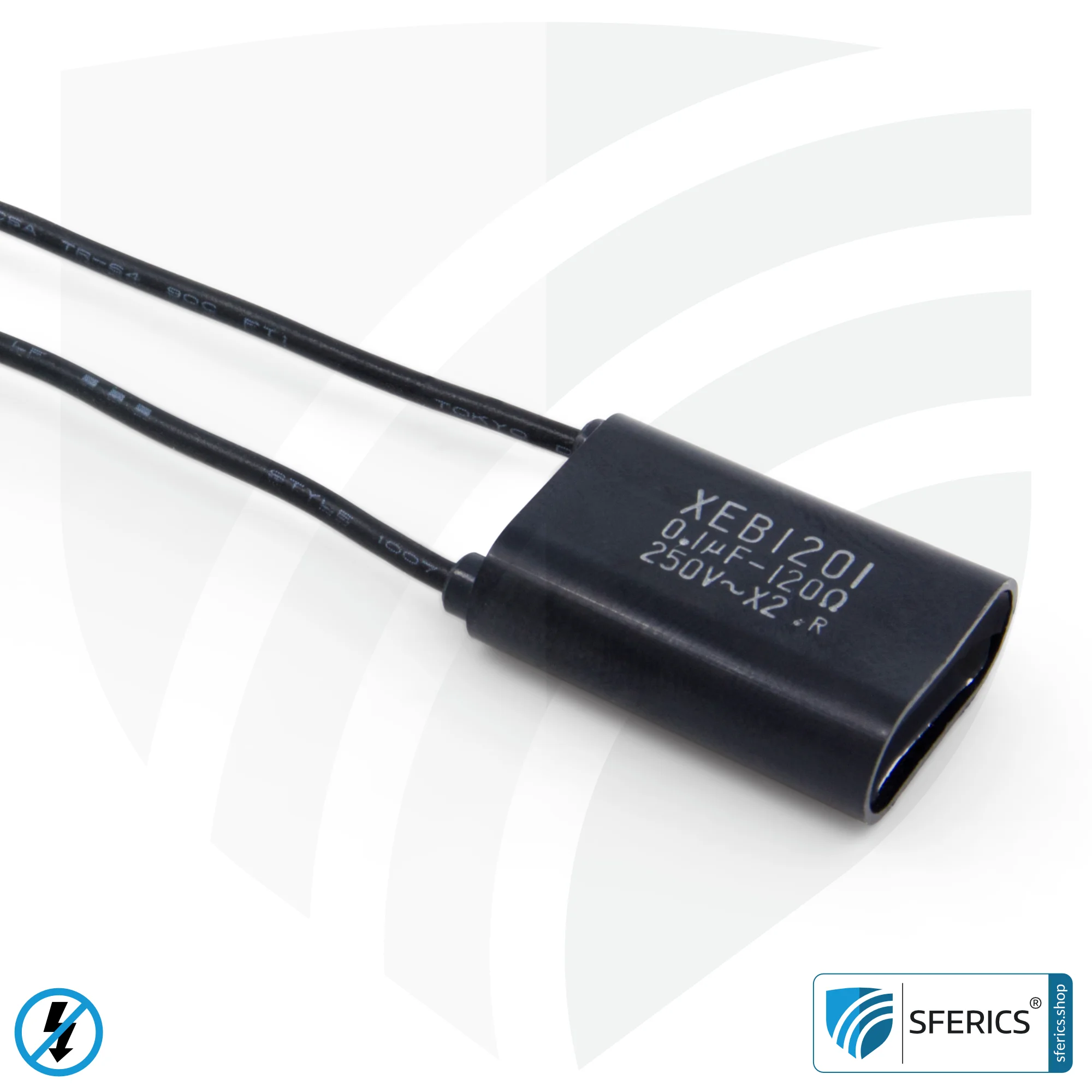 This RC network XEB1201 is an extension to the auxiliary relay ESC 425S. The RC element prevents interference on the relay.
The RC element is connected in parallel to the ESC 425S relay coil and in this way effectively prevents mains faultsA fault is a tear or fracture in rocks that moves two rocks or crusts by distances of a few centimeters to a few dozen or even a hundred kilometers. More and incorrect switching of the relay.
XEB1201 is an RC network with leads with stripped ends. This compact RC network from the XEB series supports a nominal voltage of 250V AC and is suitable for noise suppression. It consists of a capacitor in series with a high quality metal film resistor.
Applications include noise rejection when switching reactive loads and use as a snubber network to protect SCR and TRIAC.
MASTER SWITCH SERIES
Overview of the range and parts of our master switch series
Documentation (.pdf)
Details and scheme
Product data sheet