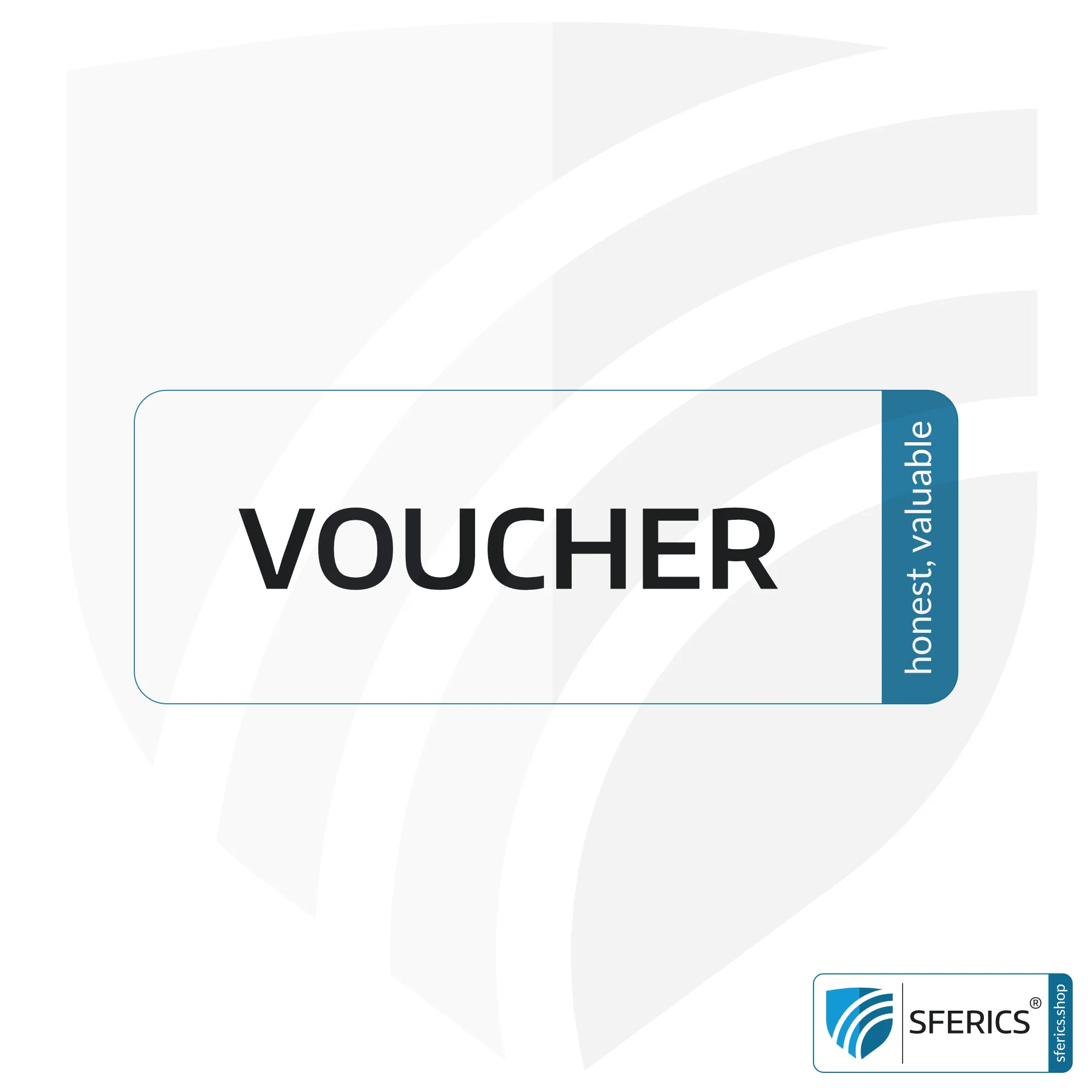 SFERICS® vouchers are effective. Always.
With a SFERICS® voucher you are always right. Above all, these healthy vouchers are simply brilliant when it has to be quick!
The strength of our voucher ultimately lies in the effect, because support is given away through protection for getting healthy and staying healthy. There are a few well-known basic pillars that are of crucial importance for a healthy body – including a healthy diet and regular exercise. Another central pillar is restful, regenerative sleep – one of the central points in building biology. Live healthy, sleep healthy, live healthy.
The loved one who receives the present will certainly find what they are looking for in our large range of products for the protection and recovery of their own body or family. Starting with the advice and implementation of protected bedrooms, we have now expanded our program to include the healthy workplace or home office, mobile EMF protection for on the go and healthy lighting modeled on the sun. Again and again we expand our diverse range with new, ingenious and tested products.
Note: To stay up to date, we always recommend subscribing to the SFERICS® newsletter. And first of all, we do not send emails often, we only send them when there is actually something important that we want to inform you about. Because emails become spam far too quickly!

Building biology / living biology simply explained
In contrast to the past, people today spend 80% or more indoors. Spaces where the vital natural environment of our environment has been excluded and banished. This lost contact with nature (light, air, water, earth) can lead to symptoms, starting with deficiency symptoms. At the same time, the direct world outside of our home can also be more stressful than relaxing for our body – there can be serious, stressful differences between town and country.
The task of building biology / living biology is to transform a room into one that supports health. To create spaces in which the human body feels comfortable and can develop. Maximum free from harmful emissions and immissions in order to be able to relax and regenerate ideally. Our role model is nature!
Simply and directly to the SFERICS® voucher
And that's how easy the voucher works
The voucher is a voucher in € in the form of a code that can be redeemed in the cart or on the checkout page in the "Voucher code" field. The voucher is valid for two years from the day it was ordered and sent via e-mail immediately after payment.
Choose the voucher amount and "add to cart".
Proceed to checkout with "Checkout"
Fill in the address block and enter who should receive the voucher code in "Voucher receiver details". If sending to someone else, you can add a personal message.
Choose who is receiving the voucher and what you want to say.

Choose the desired payment method and buy the voucher. That's it!
All payment methods are exempt from "Prepayment / Credit transfer" for sending the voucher. The vouchers are sent after receipt of payment. Buying the voucher with "Purchase on account" is not possible.