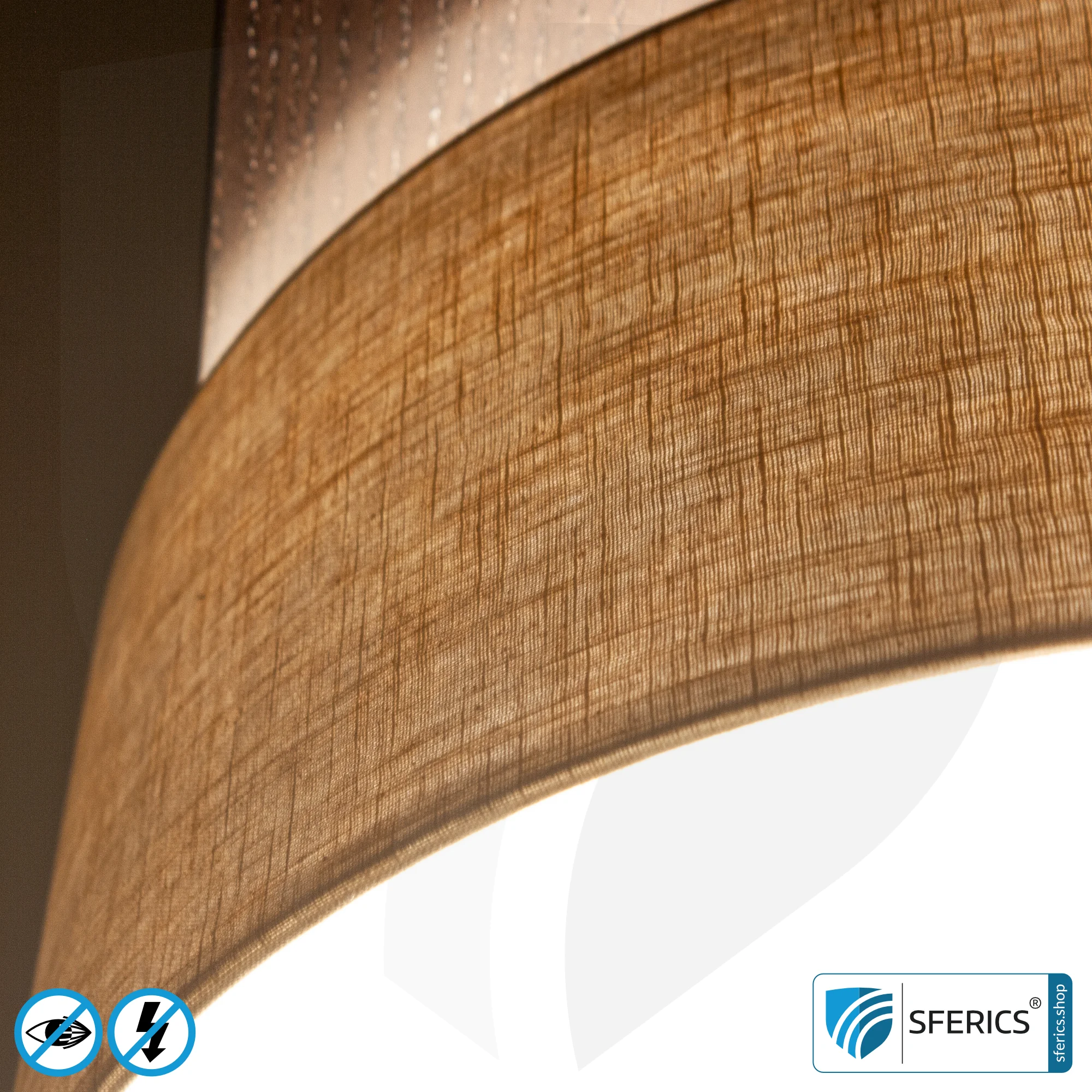 LA-DL47 shielded ceiling lamp. With high-quality lampshade made of natural linen. Including 6 building biology optimised, flicker-free LED bulbs. G9 base.
Ecology, natural materials and comfort are the focus of this shielded lamp by Biologa Danell. The lampshade, for example, is made of natural linen. The enclosed LED bulb G9, which is optimised for building biology, creates a very pleasant atmosphere of well-being, which, in addition to the colour temperature, is particularly impressive due to its flicker-free light.
The ideal application of this ceiling lamp is in the living room and also in the illumination of a large table in a living-dining room. And also as ceiling lighting in the bedroom, youth room and children's room, this lamp is ideally suited.
Shielded ceiling lamp LA-DL47 in detail
Ceiling lamp for the living area and sleeping area for large-area bright light
Fully shielded, modern and at the same time timeless ceiling luminaire
design and production in Germany
Lampshade: Linen natural (small colour inclusions in the lampshade are possible due to the natural product and are no reason for complaint). The lampshade is closed at the bottom with an acrylic glass pane.
Accessories included: 6x building biology optimised LED bulbs G9.
This corresponds to: 6x 485 lumen = 2.910 lumen, which is about as bright as three incandescent lamps with 100 Watt each
to vary the brightness, the bulbs can be separated into two groups, e.g. with a series switch
new effective and shielding screen for G9 LED (approx. 1,4 V/m at a distance of 10 cm; less than 1 V/m at a distance of 30 cm (according to TCO))
colour matching the shielded beech wood lamp as a beautiful ensemble for your bedroom or living room
Creative idea for light variation (dimming) with the ceiling lamp
Even if the ceiling lamp is not prepared for light dimming, the light sources can still be separated into two groups with a series switch. With this installation method, three LED lamps can be activated with the first light switch and the second 3 LED lamps can be switched on with the second light switch. This would allow the ceiling light to be used in two light intensity levels.

Scope of delivery for ceiling lamp
Lamp
6 x bulb LM-LED-G9-55 – 5,5 W
6 x lampshade
1 x lampshade
1 x ceiling fitting
1 x lamp base and accessories (washers, nuts, dowels and screws)
Suitable light bulbs for this ceiling light
Generally illuminants with G9 base
Maximum 20 watt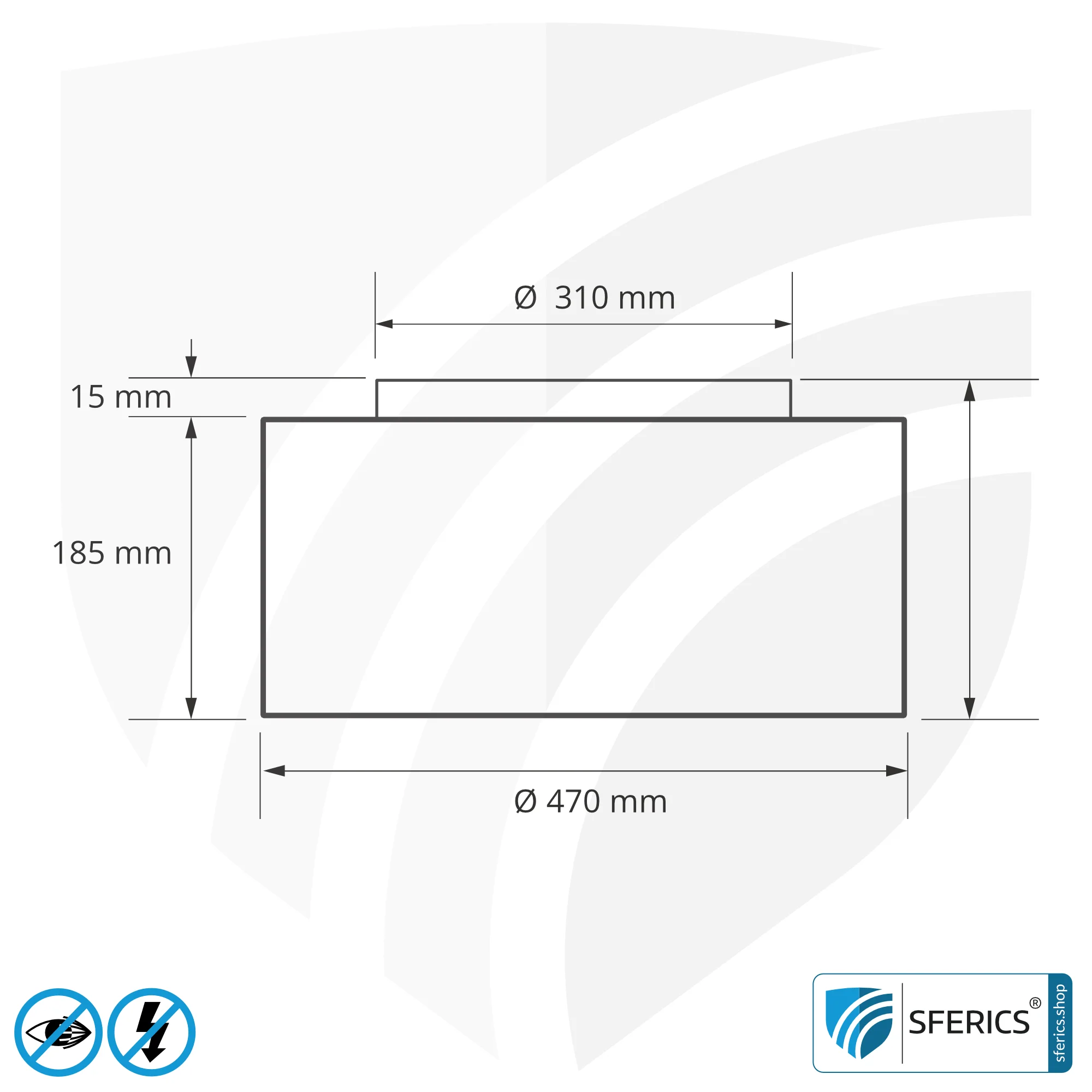 Documentation for this lamp (.pdf)
Product flyer
Technical data sheet