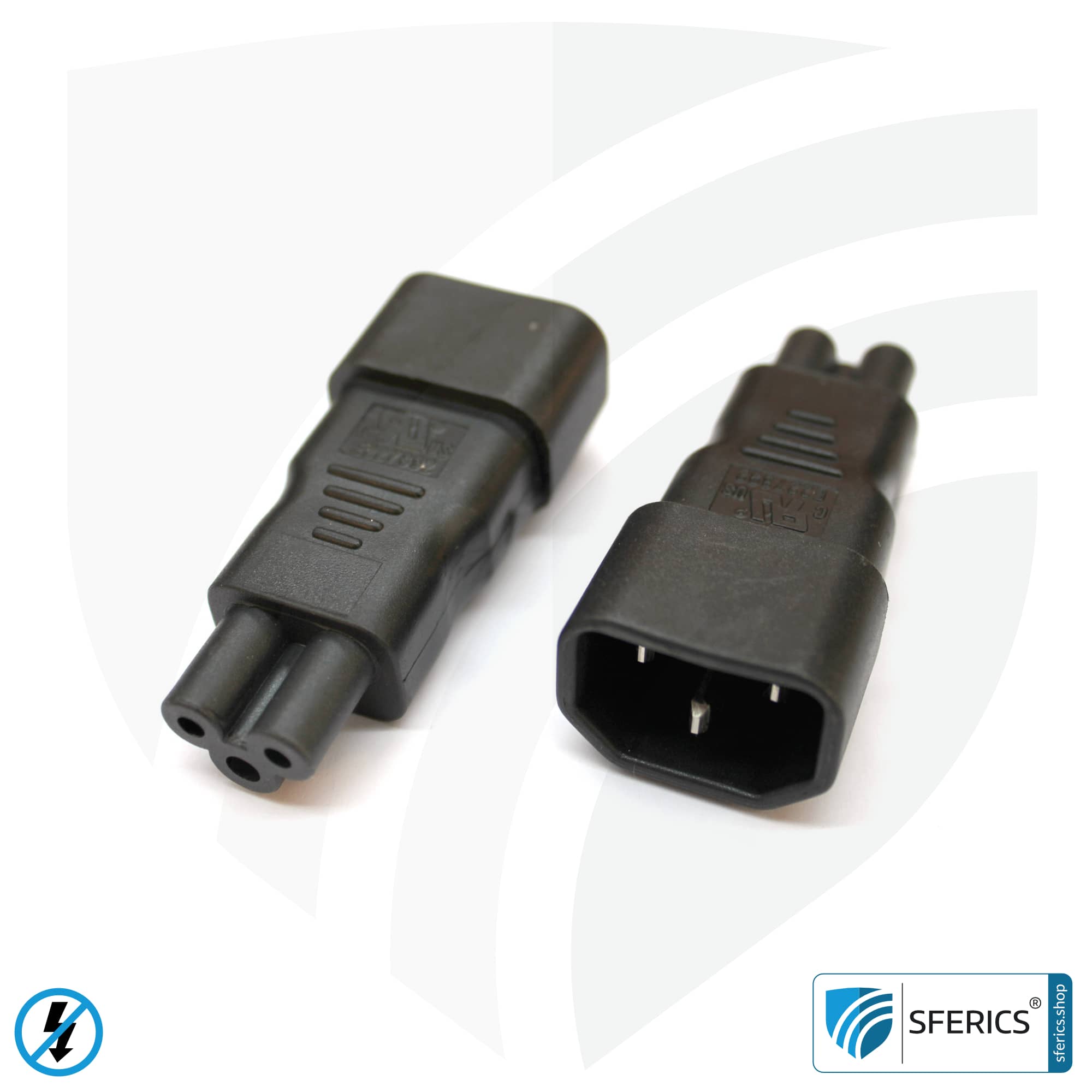 Adapter C13 plug from the IEC cable to the three-pin C5 plug
This adapter enables the existing unshielded laptop charging cable to be exchanged for a shielded cold device electrical cable. This adapter is plugged onto the already existing shielded IEC cable with plug type C13 in order to connect a power supply unit with a three-pin C5 power connection.
Ideal areas of application and use
The C13 adapter is preferably plugged into a shielded cold device connection cable in order to connect various power supplies (e.g. of a laptop or notebook) with the shielded cable.
Documentation (.pdf)
Download data sheet