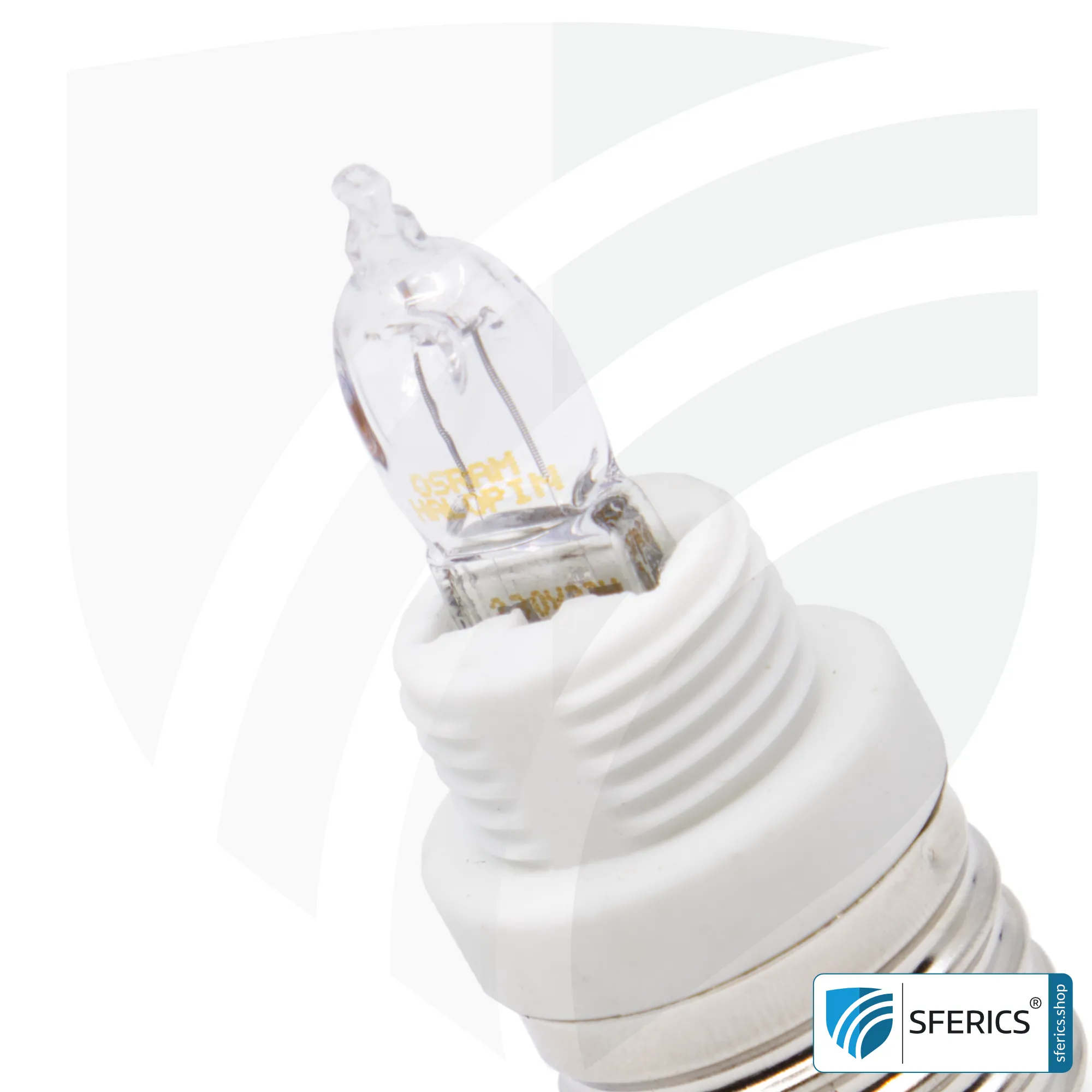 Universal adapter to operate G9 light in E27 socket. Compatible with G9 high-voltage halogen bulbs.
This adapter makes it easy and effective to operate any bulb with a G9 base in all lamps with an E27 bulb socket. The adapter can simply be screwed into the E27 socket and fixed using the screw thread.
We decided on this G9 to E27 socket adapter for health and building biology reasons. Replacing the light source used is child's play.
Halogen G9 bulbs and the ban on incandescent bulbs
Only halogen bulbs in the G9 design have so far "survived" the European lightbulb ban, we suspect due to the very small design. However, as of September 2023, these halogen pen lamps will also be withdrawn from the European market.