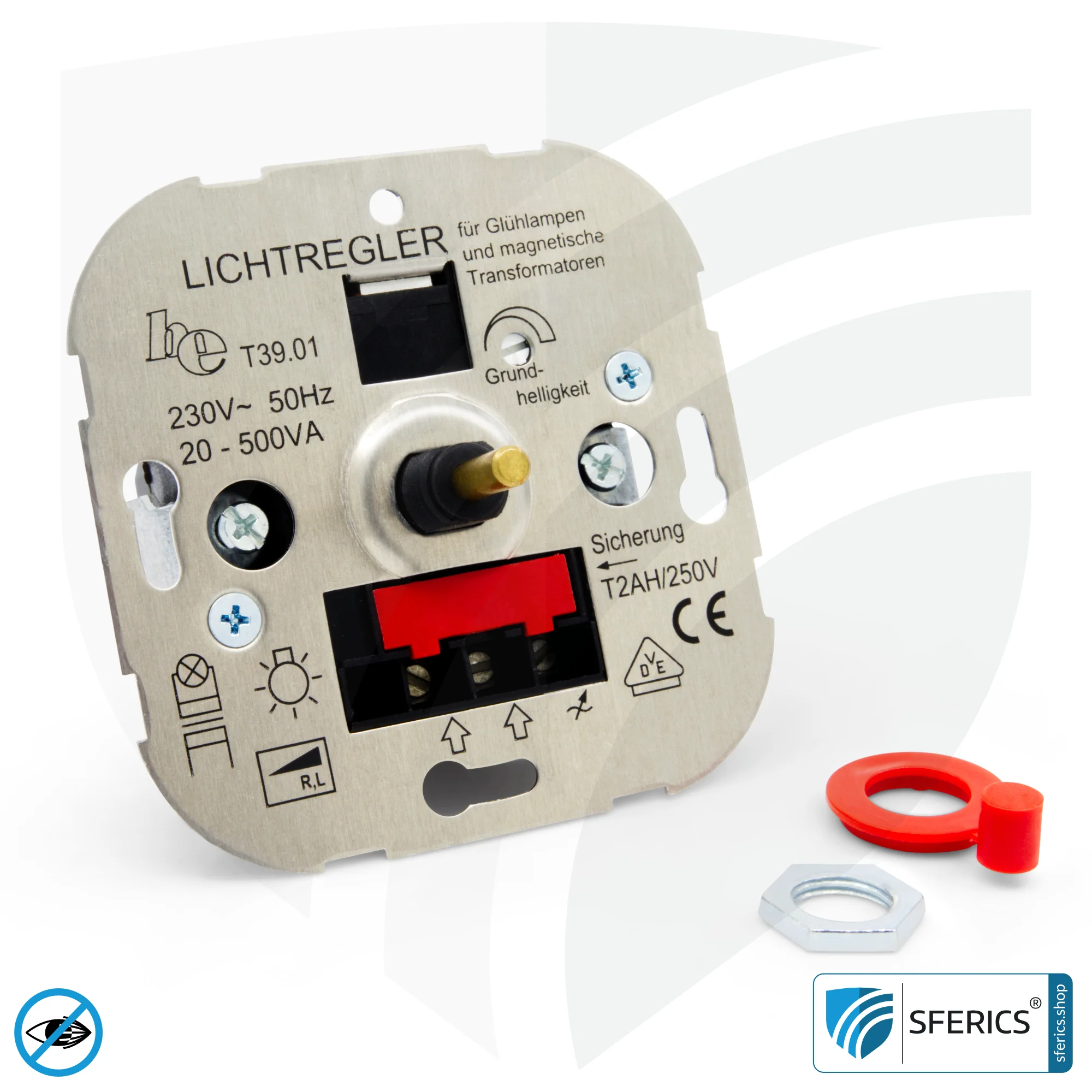 LED dimmers. This flush-mounted light controller is compatible with dimmable 230 volt LED lamps. Universal high-quality dimmer insert.
Dimmable LED lamps require a suitable LED dimmer – this is basically self-explanatory. Biologically high-quality LED light sources, such as the ones we have in our range, set the bar even higher for the LED dimmer. The aim is to produce the maximum flicker-free full spectrum daylight in every brightness level.
In order to simplify the search for such a suitable LED dimmer, we have now also included a compatible model as an accessory in our range. If an existing dimmer does not prove to be compatible, we are now creating an option.
LED dimmer for pleasant light
This universal dimmer insert is suitable for all dimmable 230 volt LED lamps and LED lights.
Product type: dimmer insert
Leading phase dimmer
Input: 230V AC/50Hz
Output: 40-215V AC
Power: approx. 20 to 500VA
Switch: Pressure Toggle
Metal axle: 4mm + shaft adapter to 6mm
Trimming potentiometer: for setting the basic brightness (basic load setting)
Special feature: interference suppressed/thermal protection
Protection: with T2A
Dimensions: length 77 mm / width 77 mm / depth 33 mm
Housing color: black/silver
Screw terminals: 1-2.5mm
Application example: LED spot GU10 with 6,5 watts
The dimmer insert is delivered without a cover, as covers for rotary dimmers are usually available from every manufacturer for the various systems or series.
Documentation (.pdf)
Manual
Technical data sheet