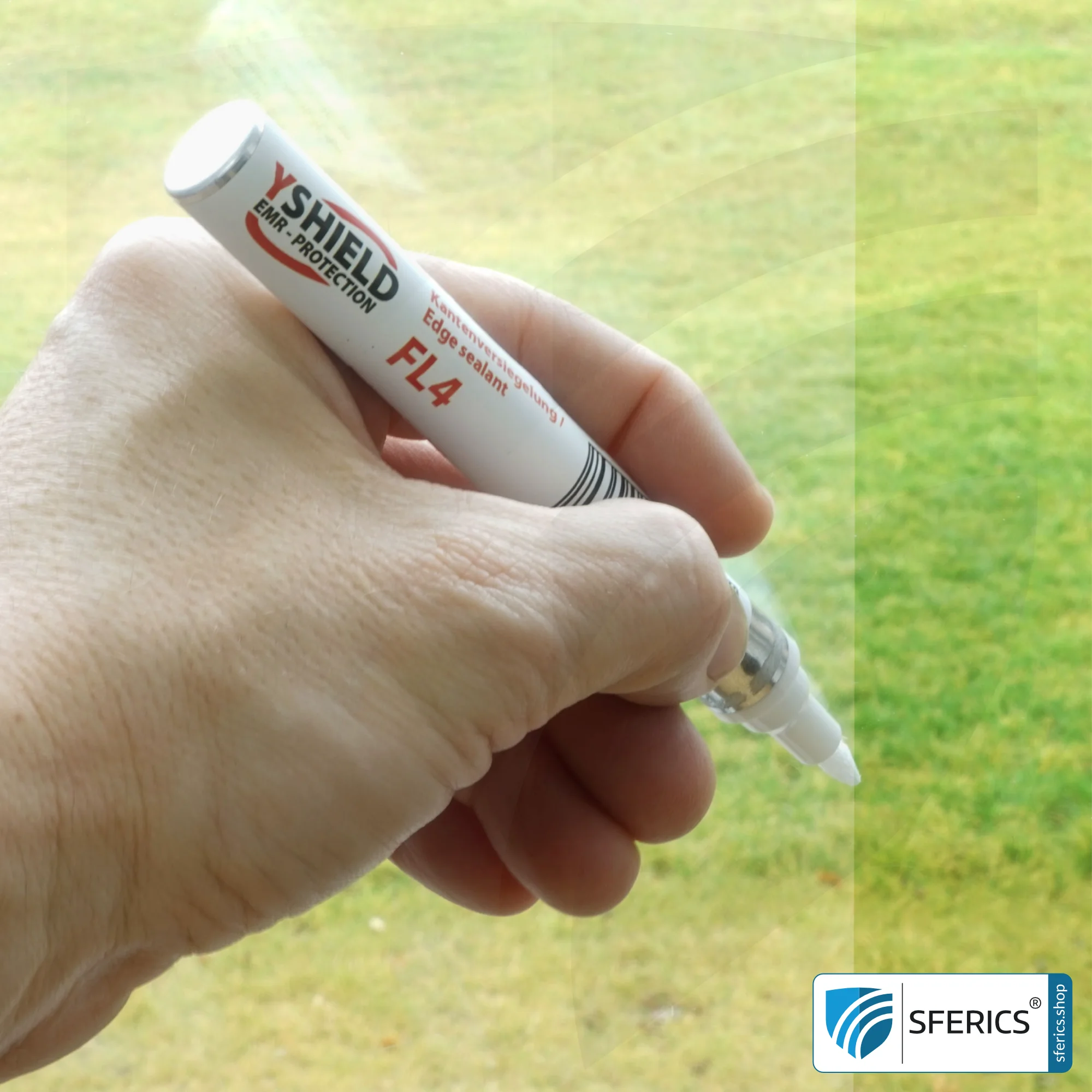 The FL4 edge sealant pen is a compulsory finish when applying screening window film, such as RDF25 or RDF72.
FL4 edge sealant in convenient pen form for some shieldingShielding is the protection from the effects of external fault zones and environmental influences (on a person's health most of the time). More window films. If specified as necessary with the window film, window films without this protective lacquer corrode at the edges after a short time because of the 12 metal layers.
The sealant is applied approx. 8 weeks after sticking the window film on.
FL4 edge sealant technical information
Application: Windows, accessories
Yield: 10 mL of edge sealant is enough for approx. 100 meters of foil edges. This is equal to cuts of about 20 running meters of RDF72 PREMIUM window foil.
Scope of delivery: 1 pin edge sealant with 10 ml content with which the seal can be easily and effectively applied.
Documentation for the FL4 edge sealant (.pdf)
Technical data