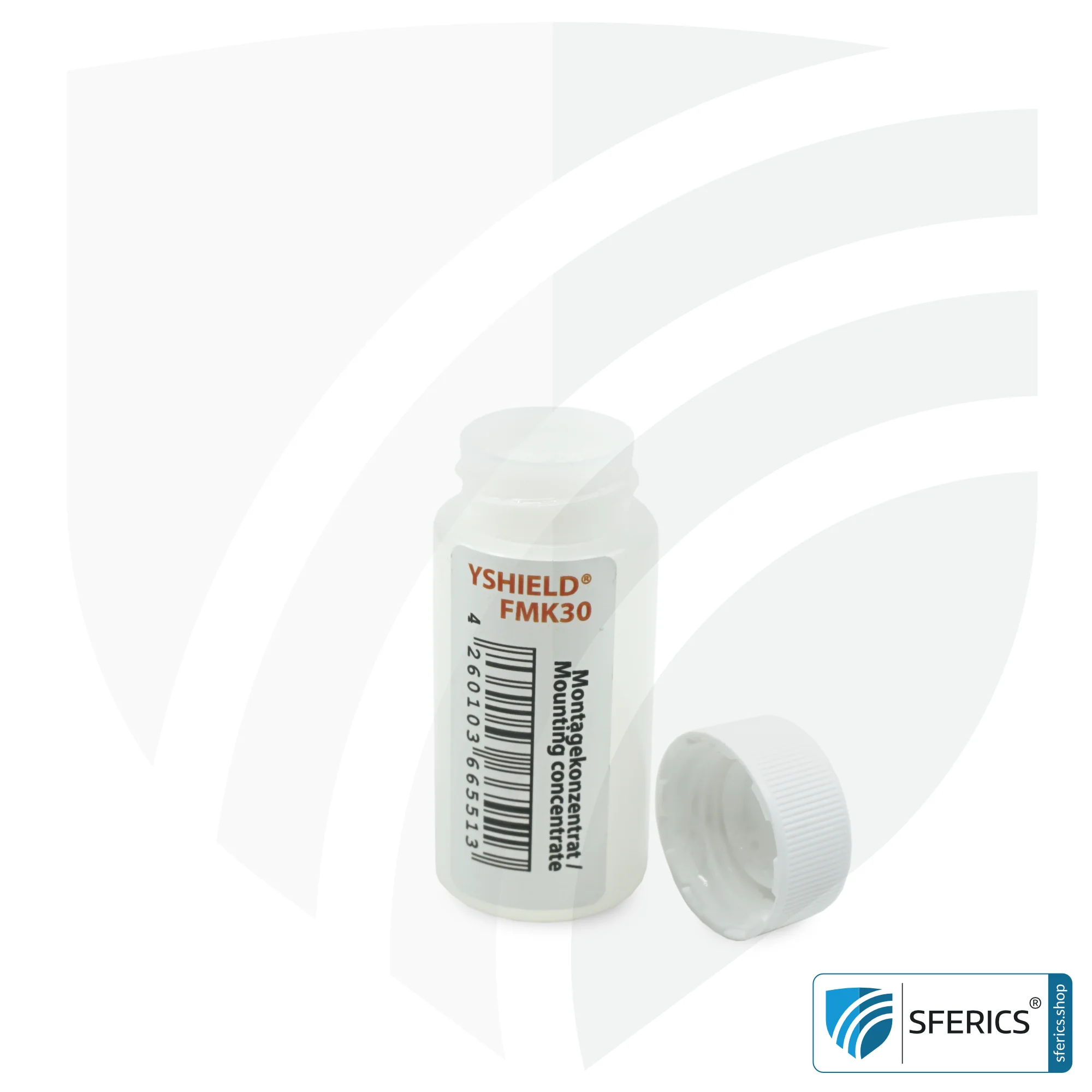 FMK30 mounting concentrate is an ingenious aid for air bubble-free wet bonding of shielding window films.
Ideally, our foils are glued wet to avoid trapped air bubbles. With this FMK30 assembly concentrate, sticking to the window is made much easier if this is done with the FVR10 scraper.
30 mL of FMK30 mounting concentrate is mixed with 0.5 L of distilled water and is enough for 3 running meters of shieldingShielding is the protection from the effects of external fault zones and environmental influences (on a person's health most of the time). More film and a total surface of up to 4.5 m².

Left: The film was stuck to the window pane by hand and dry. Unsightly air bubbles are the result.
Right: The film was put on when wet with the FMK30 mounting concentrate and FVR10 scraper. The desired bubble-free result is obtained.
FMK30 mounting concentrate technical information
Application: Windows, accessories
Documentation for the FMK30 mounting concentrate (.pdf)
Technical data