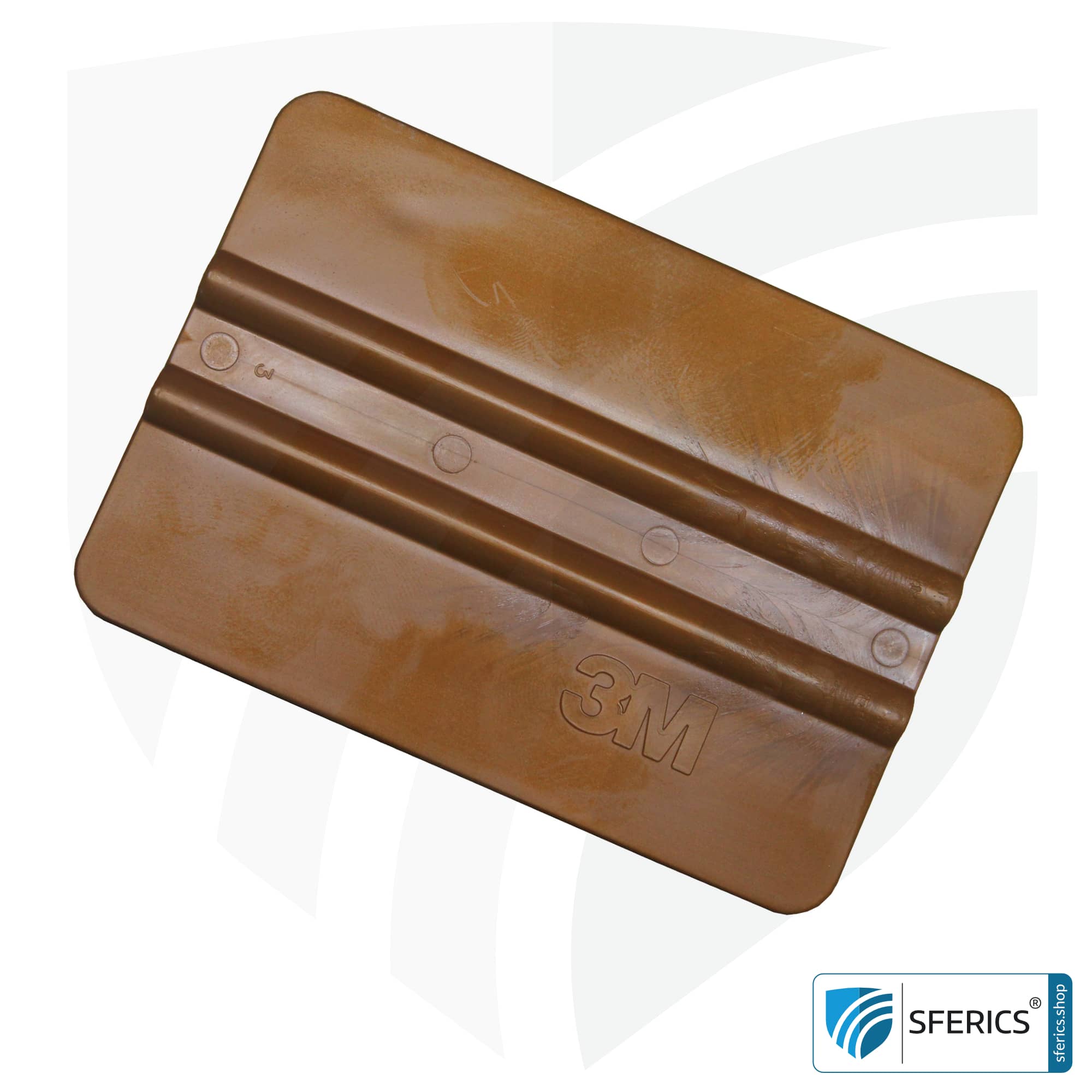 The FVR10 plastic scraper is a great tool for wet, bubble-free application of our shielding films
Ideally, our films are stuck on when wet in order to avoid air bubbles. With our FMK30 mounting concentrate sticking the film to the window is a lot easier as long as it is done professionally in tandem with this FVR10 scraper.
This high-quality plastic scraper is 10 cm wide and ideal for applying window films to window panes bubble-free. With the soft edges, the water and air bubbles can be squeezed out without scratching the surface. Air bubbles are squeezed out from the middle to the right, left, up and down.

Left: The film was stuck to the window pane by hand and dry. Unsightly air bubbles are the result.
Right: The film was put on when wet with the FMK30 mounting concentrate and FVR10 scraper. The desired bubble-free result is obtained.
FVR10 plastic scraper technical information
Application: Windows, accessories
Documentation for the FVR10 scraper (.pdf)
Technical data