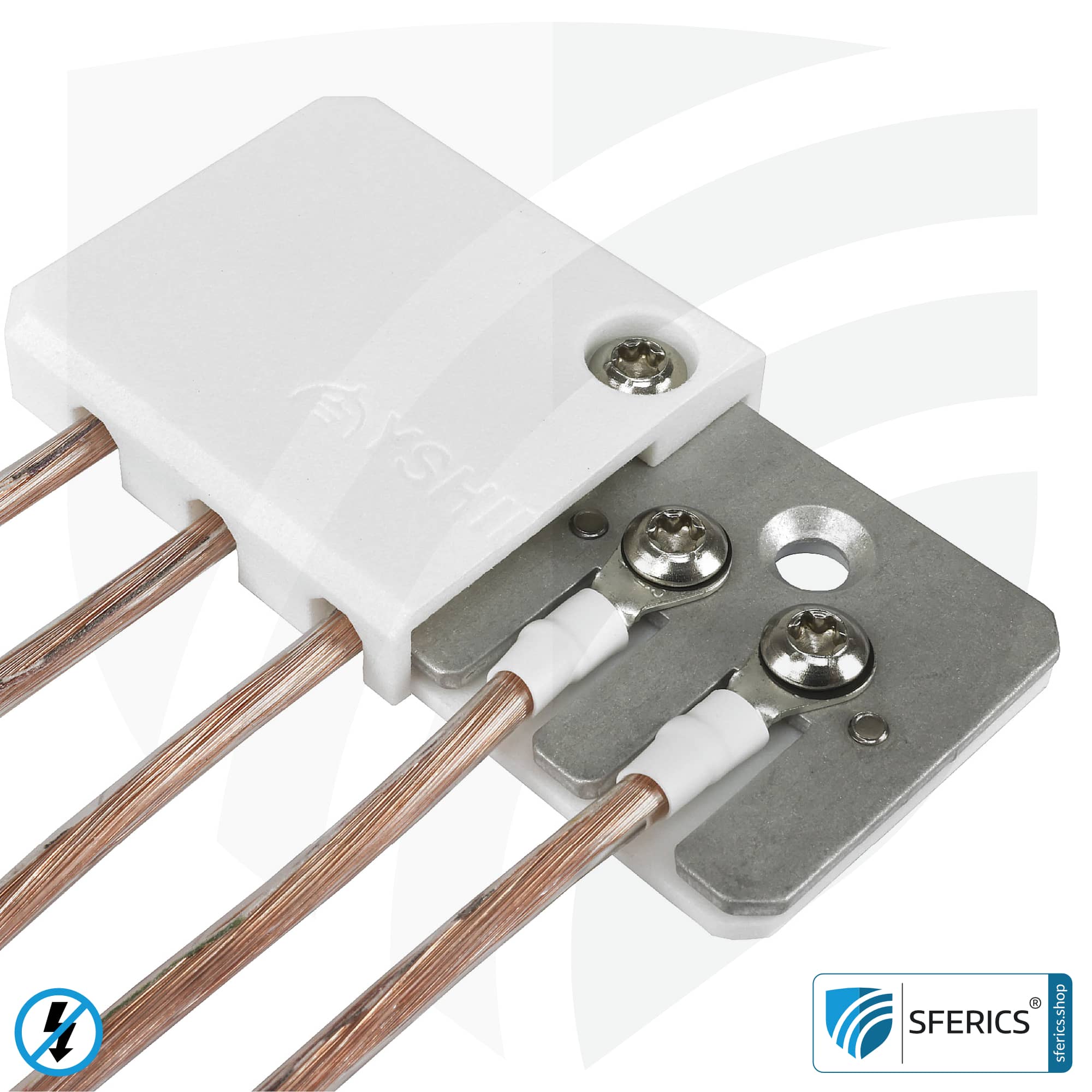 Grounding distributor fivefold. For distributing one grounding connection to up to 4 shielding products.
This groundingGrounding is an electrically conductive connection with the electric potential of the ground. More distributor with 5-fold occupancy can be a great help with several shieldingShielding is the protection from the effects of external fault zones and environmental influences (on a person's health most of the time). More products. With this small distributor, it is possible to distribute one grounding connection to up to 4 shielding products, such as the shielded floor area with the shielded wall area, or to connect a shielded room without its own earth contact with an adjacent shielded room with grounding contact.
The housing can be used loosely or be fixed onto a wall.
Connectivity: 5 cable connections

Scope of delivery: aluminium plate 35x75x2mm, plastic cover 40x80x11mm, all necessary screws, washers, dowels, cable lugs and a screw tool with Torx® bits.

No cable included in the scope of delivery.

For grounding, an additional grounding cable is required. Suitable ready-made grounding cables GL in various lengths are conveniently available in the shop.
Documentation for grounding distributor fivefold (.pdf)
Technical details
Technical details grounding