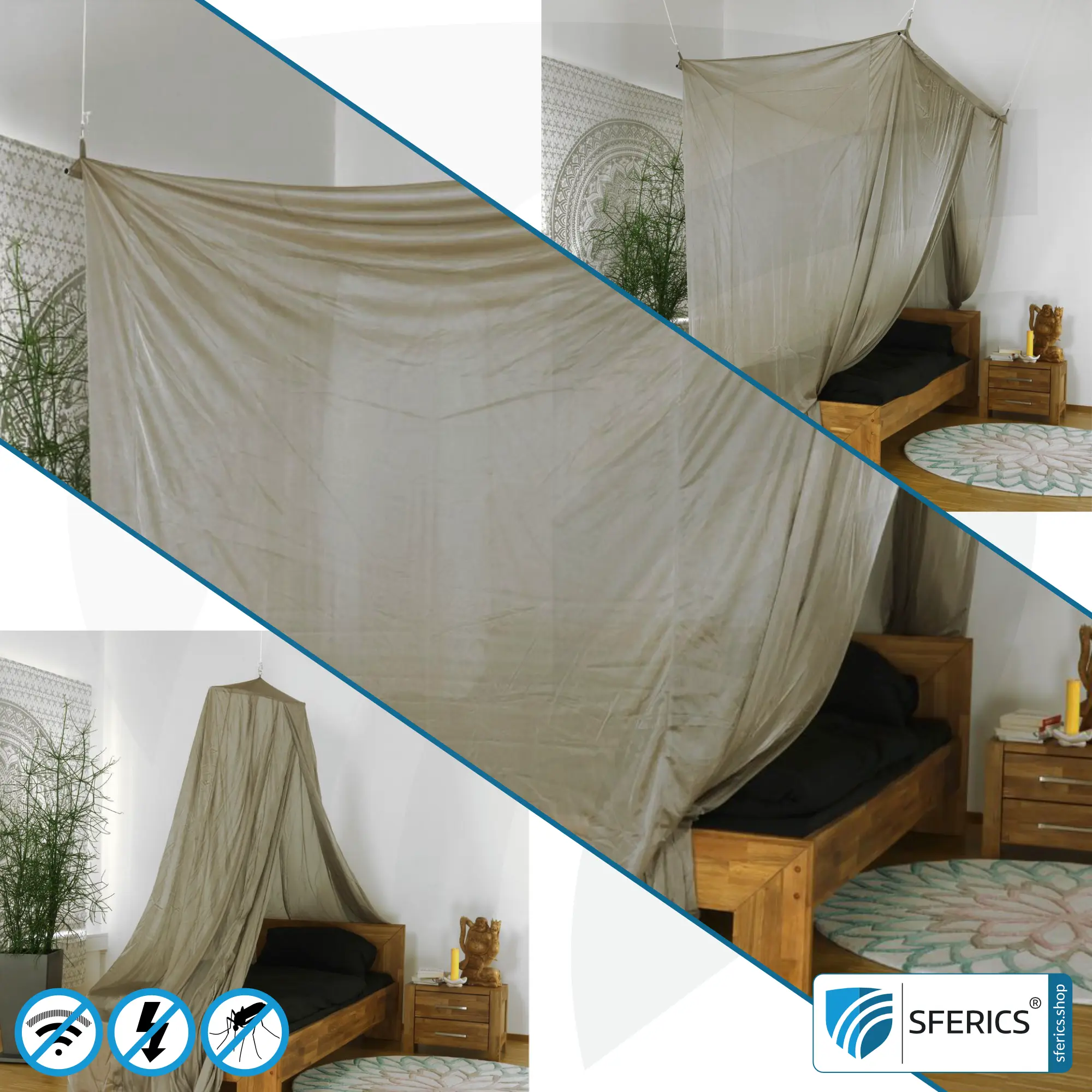 INDIVIDUAL EXTENSIONS FOR THE CANOPY ELECTROSMOG BUDGET. For retrofitting a shielding floor underlay, components for activating the grounding potential and other optional accessories.
The canopy electrosmogElectrosmog is a colloquial term for all emissions from electric, magnetic, and electromagnetic fields. More BUDGET offers all-round protection against HF and LF electrosmog. However, accessories are required for the shieldingShielding is the protection from the effects of external fault zones and environmental influences (on a person's health most of the time). More of low-frequency alternating electric fields (LF) from the house current.
It is possible that the canopy electrosmog BUDGET was not ordered as a set and thus without groundingGrounding is an electrically conductive connection with the electric potential of the ground. More components. Or the decision to activate the grounding function of the canopy is made later. With this option for individual extension, it is possible to use the canopy electrosmog BUDGET with its full potential and effect against electrosmog. The optional accessories in the set are also fully available.