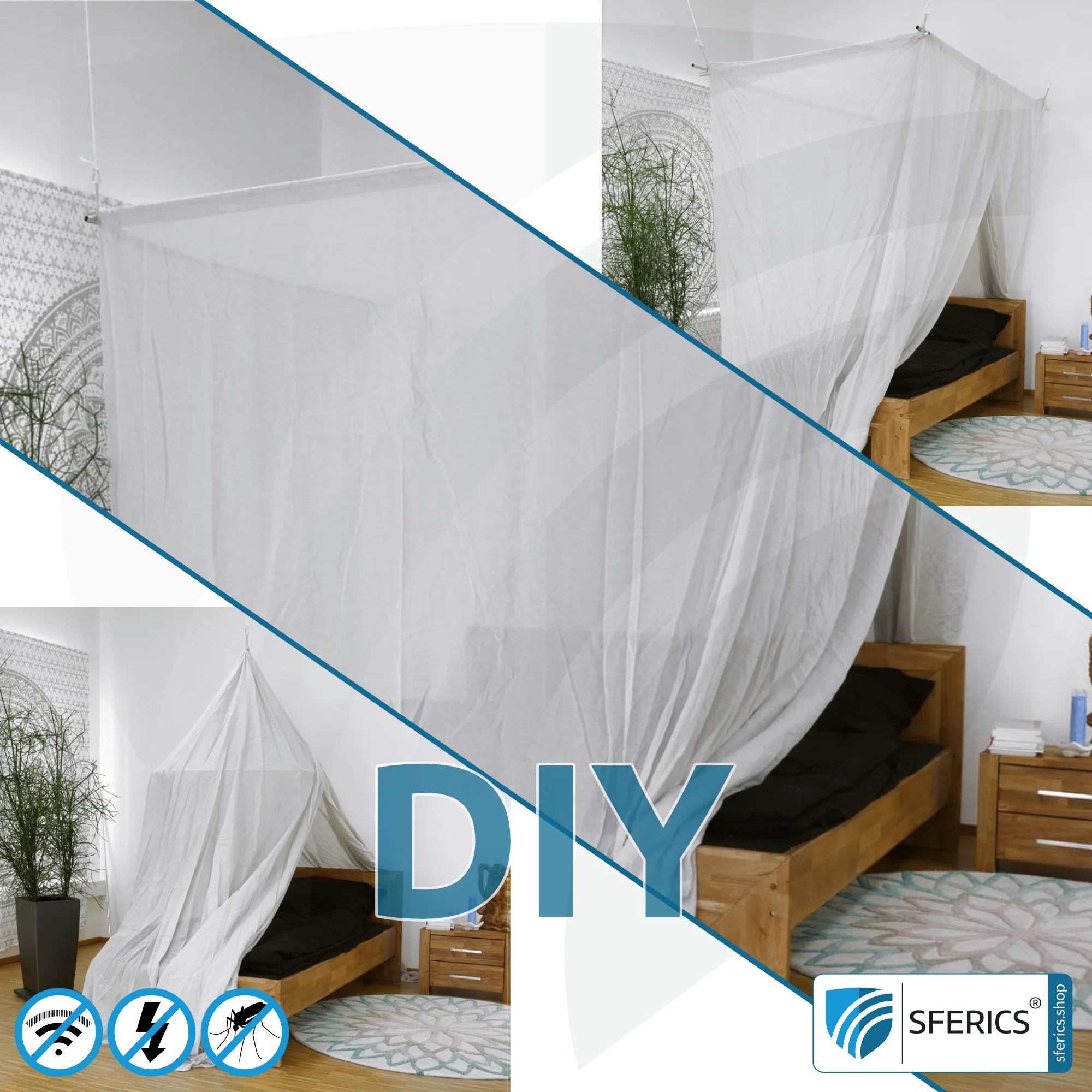 DIY for EMF experienced users
CANOPY ELECTROSMOG PRO as a DIY variant for the EMF professional. All-round protection against electrosmog HF and LF. With 42 dB shielding attenuation at 1 GHz. EMF shielding efficiency up to 99,99%.
With our canopy model ElectrosmogElectrosmog is a colloquial term for all emissions from electric, magnetic, and electromagnetic fields. More PRO, you invest in personal all-round protection against electrosmog. We classify the LIGHT variant as the "little brother" to the Electrosmog PRO canopy.
The focus of the Electrosmog PRO canopy is on effective EMF reduction for people in rented apartments (no dismantling necessary when moving out – just take it with you; the investment is retained).
This is a complete DIY configuration page for an individual canopy Electrosmog PRO for the experienced user. All details on the individual components are directly linked. We therefore refrain from listing numerous details about the canopy again.
ShieldingShielding is the protection from the effects of external fault zones and environmental influences (on a person's health most of the time). More canopy Electrosmog PRO – available models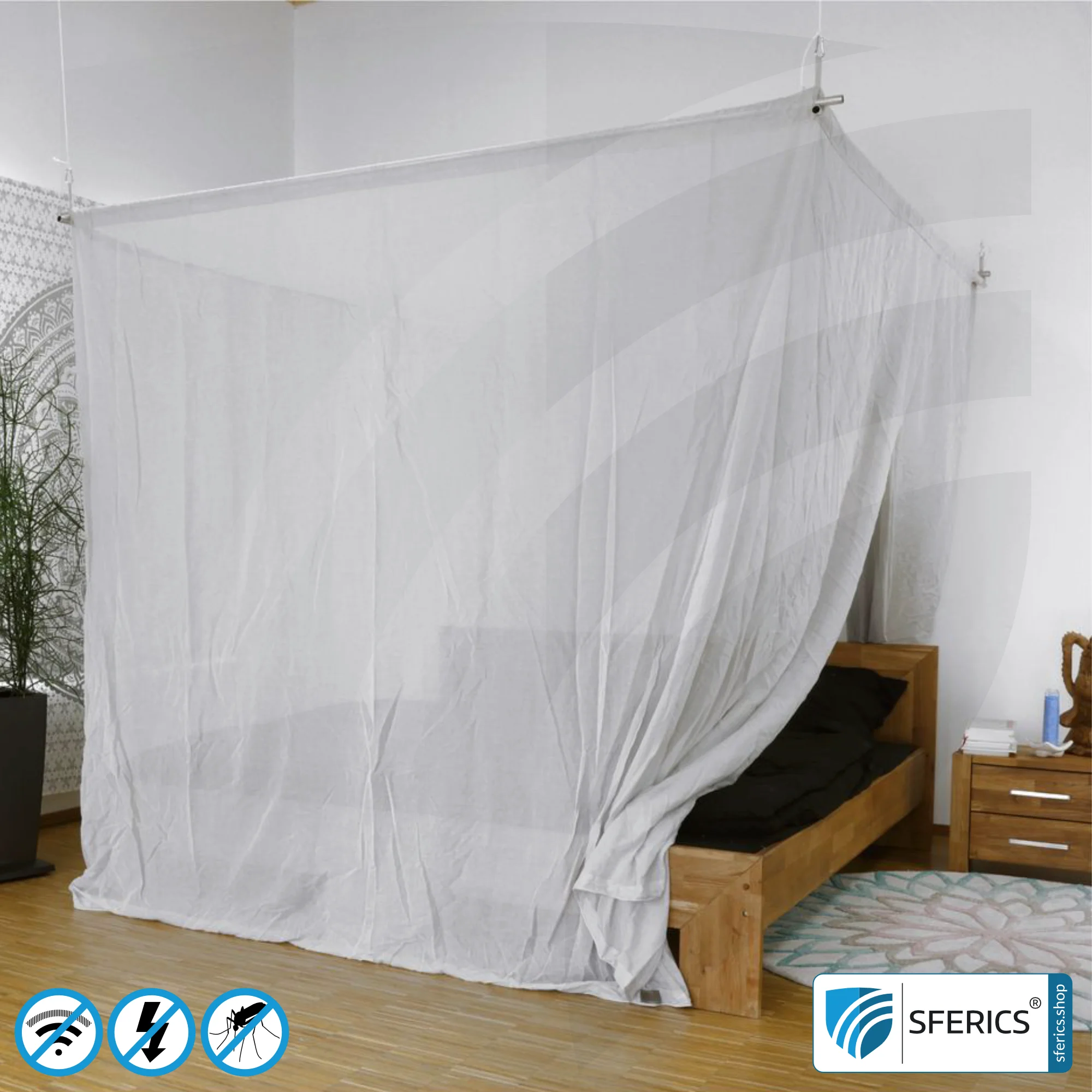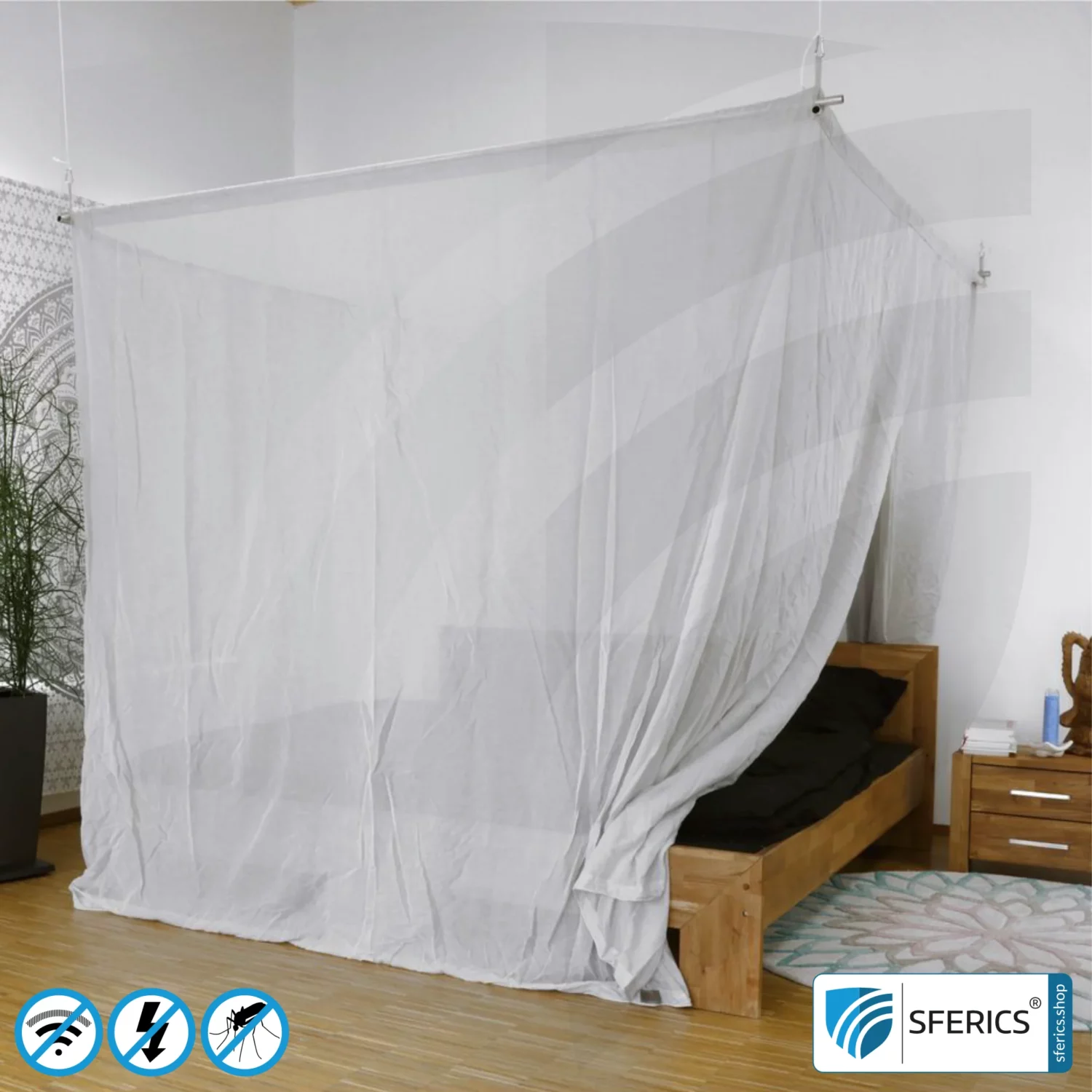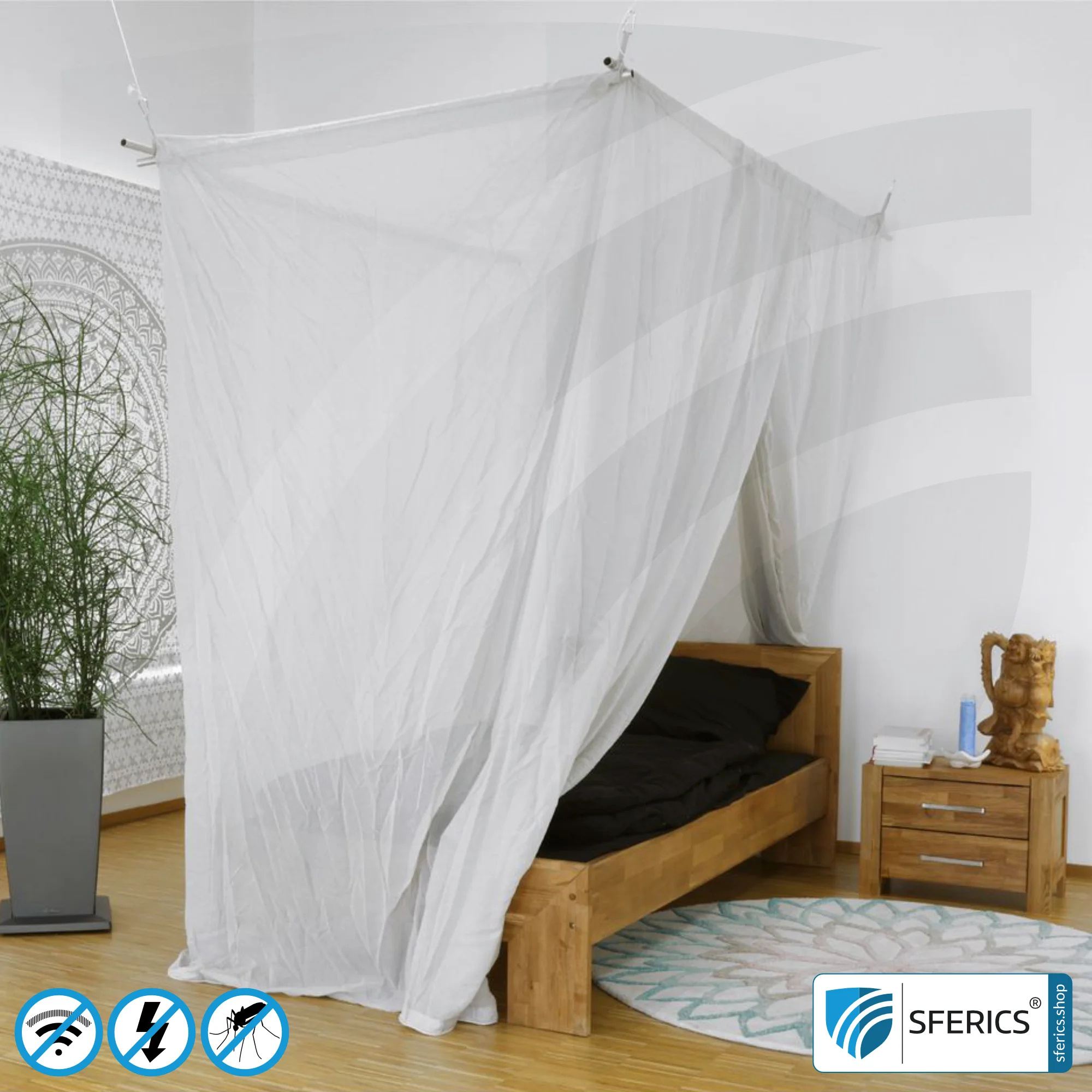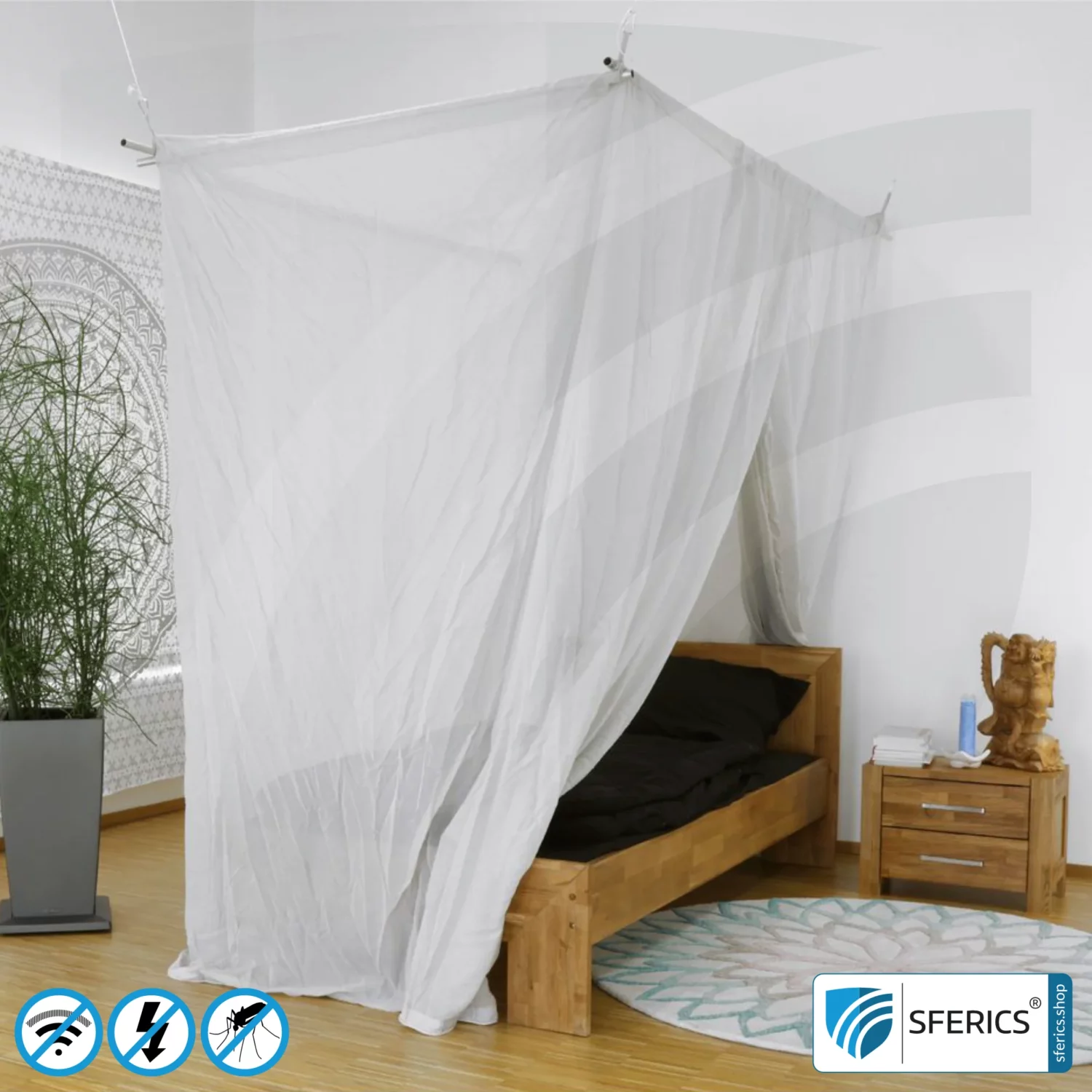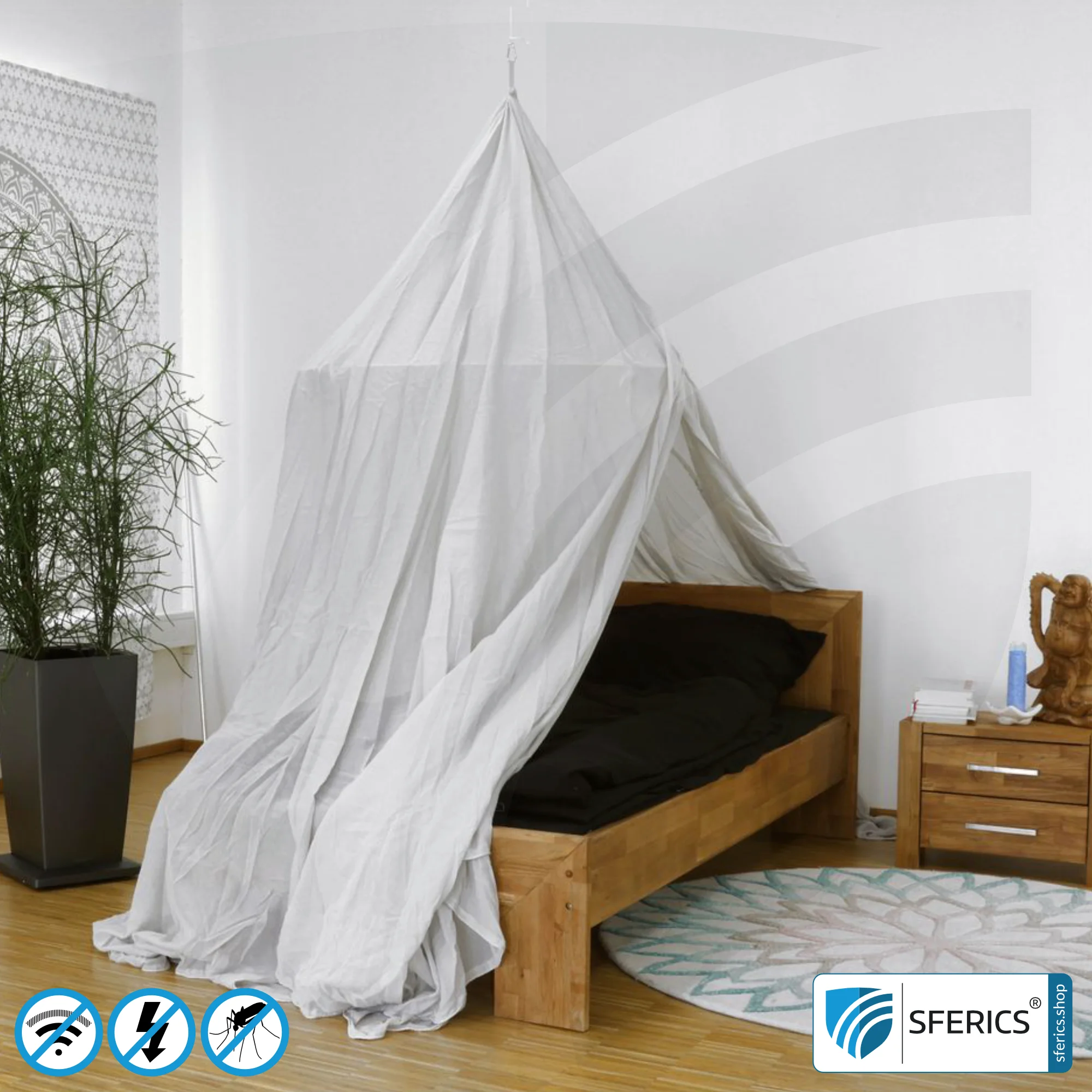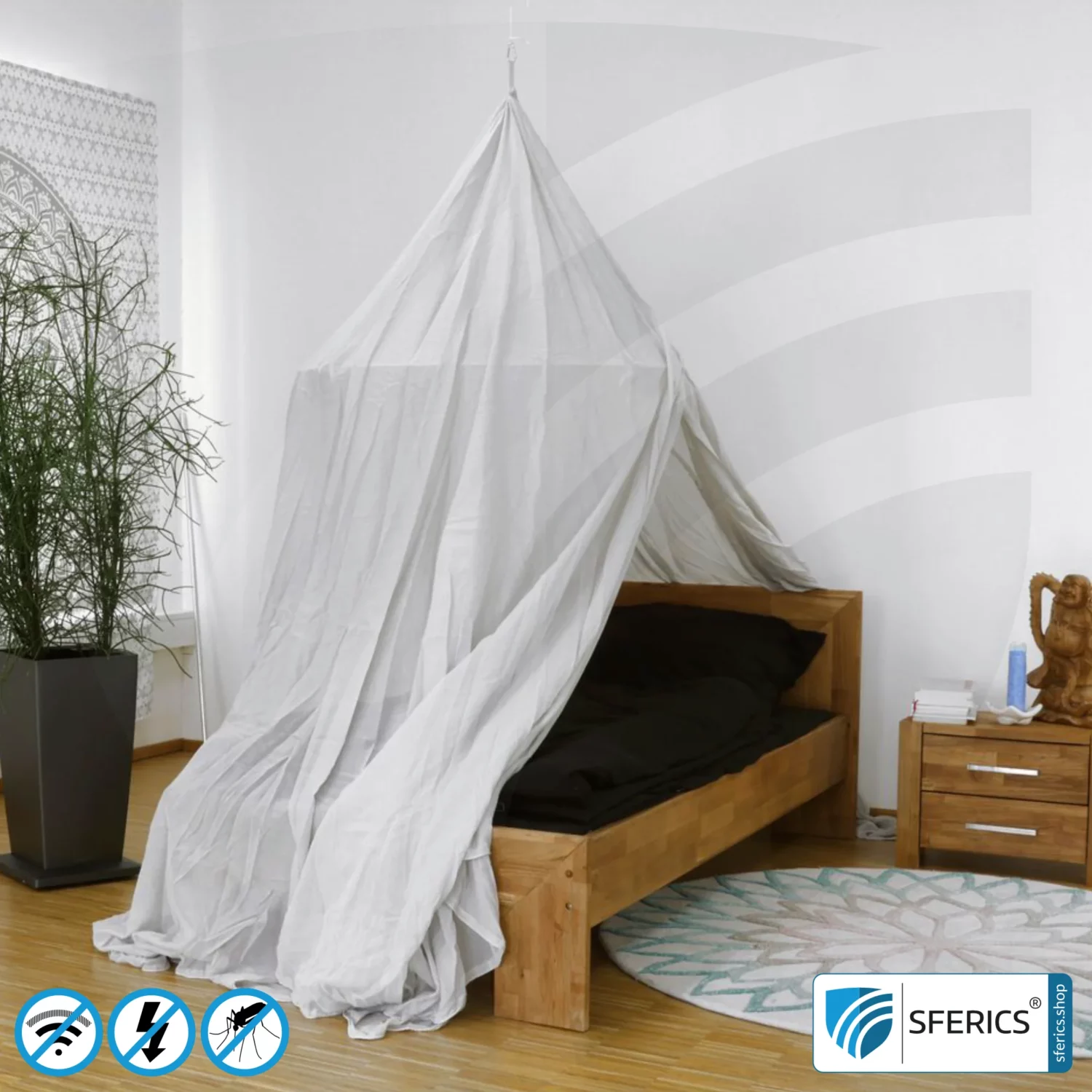 Shielding canopies are designed for people in rental housing. And for children's rooms and youth rooms!
With the Electrosmog PRO canopy, shielding from HF and LF electrosmog is made possible while the investment is retained. When moving out, simply pack up the canopy and set it up again in the new apartment.
Speaking of children's rooms or youth rooms?
Like anything, a screened room can become a protection as well as a burden. EMF radiation that can't "get in" can't "get out" either. Conclusion: a screened room turns into a "microwave oven" if a mobile phone is used in it. The canopy can be an alternative if only the bed is protected and not the entire bedroom. Ideal for young people with their smartphones and tablets in their own room.

Documentation of the canopy Electrosmog PRO (.pdf)
Technical details canopy double bed
Technical details canopy single bed
Technical details canopy single bed pyramid
Technical details shielding fabric
Laboratory report screening attenuation
Expert report EMF Test Lab Bavaria