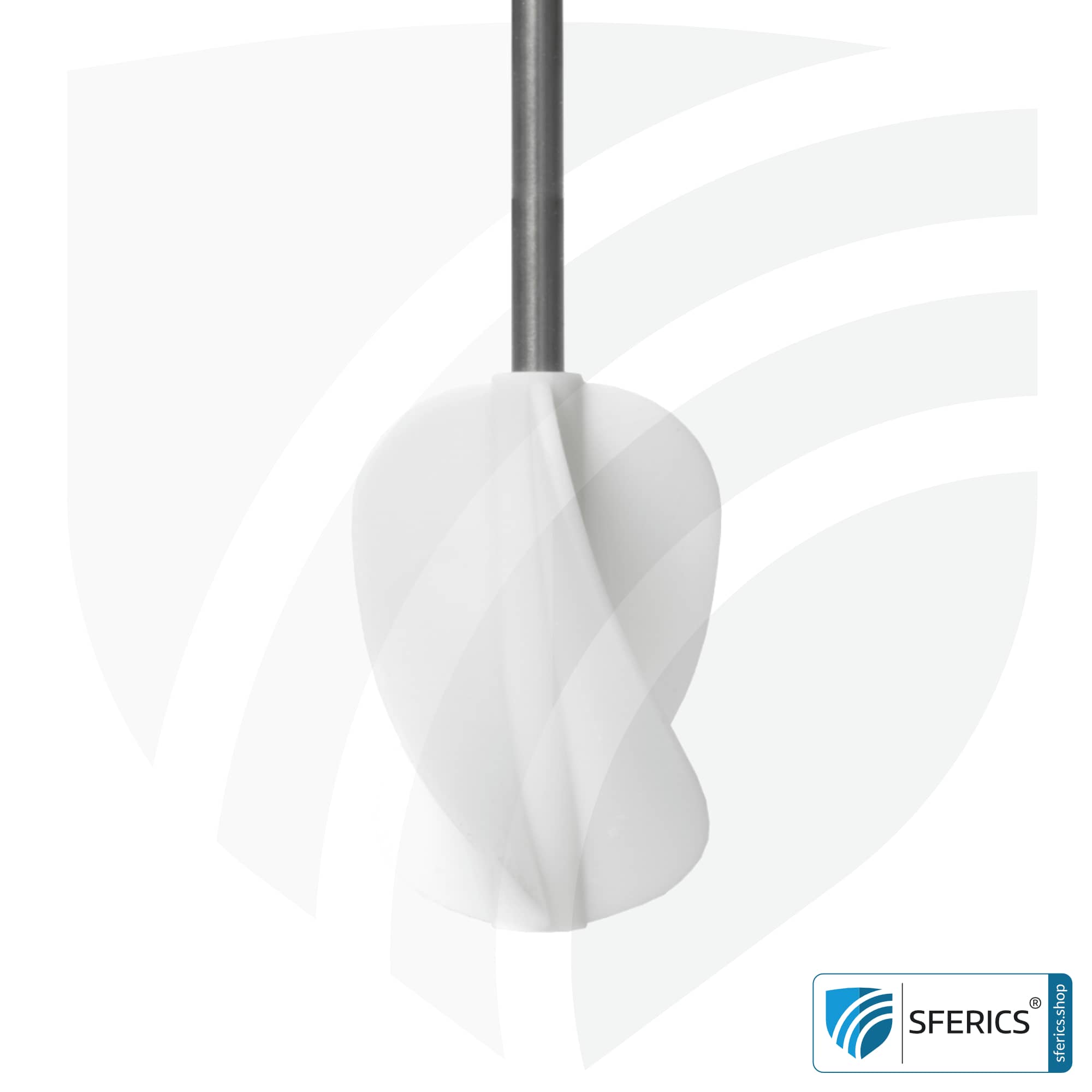 Paint stirrer AR42. The ideal paint stirrer when optimum mixing of the shielding paint is important!
ShieldingShielding is the protection from the effects of external fault zones and environmental influences (on a person's health most of the time). More paints are a mixture of solid and liquid ingredients. When storing, even if it's just for a short period of time, the heavier protective particles and pigments sink to the bottom and must ABSOLUTELY be very well-mixed with the liquid again before using the paint.
This is known and not normal for every dispersion and wall paint. However, this applies a lot more to shielding paints, the quality of the protection depends heavily on it. With this paint stirrer AR42 to re-mix the ingredients in the paint ensures an efficient and even mix.
Use of the paint stirrer AR42 for shielding paints
Our 1-litre containers of shielding paints with 42 mm opening do not fit into a standard paint stirrer, so this was specially developed. Produced from soy plastic and printed on an industrial 3D printer. This paint stirrer stirs our shielding paints quickly and evenly, even in the slim and tall ink containers.
The application could not be easier. Simply fix the paint stirrer on a drill or cordless screwdriver and stir the shielding paint directly in the original paint container. We recommend a stirring time of 1-2 minutes for the 1 litre container and between 3 and 5 minutes for the 5 litre container. While stirring, move the stick up and down and in a circle. As soon as stirred, apply the shielding paint immediately. In case of longer standing times (a few hours) or if the paint is to be used again the next day, please stir the paint again briefly.
Documentation on the AR42 paint stirrer (.pdf)
Technical details